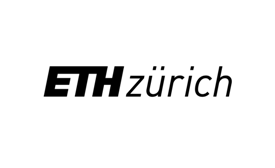 School/Institution:ETH Zurich, Switzerland, Zurich
Discipline: Engineering Education
Employment Type:Full-time
Posted:2020-05-12
Contact Person:If you wish to apply for this position, please specify that you saw it on AKATECH.tech
PhD Positions in Engineering Design and Computing
The Engineering Design and Computing Laboratory at ETH Zurich has several, fully-funded PhD positions to work on cutting-edge research projects.
Job description
The specific PhD research topics include:
4D printing and related design methods and computational design methods
Advanced design automation and optimization methods
Development engineering, i.e. the design of technical products for the developing world.
A variety of engineering areas are investigated including structures, mechatronics, and robotics and are applied in a wide range of industries including consumer products, healthcare, robotics and automotive. The positions also involve teaching assistance in the areas of CAD, technical drawing, engineering design and product development.
The PhD positions are fully funded with a competitive salary. (Only a small tuition fee is required at ETH.) You will be part of a highly motivated, international team at one of the best universities in Europe. Besides working in our growing, ambitious team you will also have the chance to collaborate with students, other labs and industrial partners. Your ideas will help to actively shape our lab's research and strengthen our position within the international research community.
Since we are an international team, English is our main working language. Knowledge of German is an advantage but not a must. We especially encourage women to apply.
Your profile
Are you creative, curious, and can work across disciplines? Are you interested in engineering design, computing, and fabrication? Do you have a hands-on approach? We are looking for excellent applicants with a Master degree in Mechanical Engineering, Computer Science, Materials Science or a related area of study, who are motivated to carry out internationally leading research.
Knowledge in one or more of the following topics is an advantage: engineering design, computer-aided design (CAD), computer-aided engineering (CAE), especially FEM, computational structural mechanics, mechatronic design, computational design, computational optimization, additive manufacturing, applied computing and applied artificial intelligence.
ETH Zurich
ETH Zurich is one of the world's leading universities specialising in science and technology. We are renowned for our excellent education, cutting-edge fundamental research and direct transfer of new knowledge into society.
Over 30,000 people from more than 120 countries find our university to be a place that promotes independent thinking and an environment that inspires excellence.
Located in the heart of Europe, yet forging connections all over the world, we work together to develop solutions for the global challenges of today and tomorrow.
Interested?
We look forward to receiving your online application including a CV, university transcripts for both the Bachelor and Master degree, and two references. Scientific publications are an advantage and a maximum of three should also be included if available. Please note that we exclusively accept applications submitted through our online application portal. Applications via email or postal services will not be considered.
Further information about the Engineering Design and Computing Laboratory can be found on our website www.edac.ethz.ch. Questions regarding the position should be directed by email to info-edac@mavt.ethz.ch (no applications).
Job Details
Title: Open PhD Positions in Engineering Design and Computing
Employer: ETH Zurich
Job location: Rämistrasse 101, 8006 Zurich
Job types: PhD
Fields: Materials Engineering,   Industrial Design,   Mechatronics,   Manufacturing Engineering,   Mechanical Engineering,   Mechanics,   Computational Engineering
Contact Person: If you wish to apply for this position, please specify that you saw it on AKATECH.tech