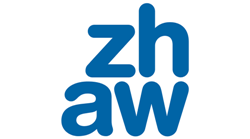 School/Institution:ZHAW Zurich University of Applied Sciences, Switzerland, Winterthur
Discipline: Machine Learning
Employment Type:Full-time
Posted:2020-05-12
Contact Person:If you wish to apply for this position, please specify that you saw it on AKATECH.tech
PhD Candidate in Machine Learning Driven Cognitive Techniques for Trustworthy and Secure 5G
Job Description
Zurich University of Applied Sciences ZHAW is one of Switzerland's largest multidisciplinary universities of applied sciences, with over 13,000 students and 3,000 faculty and staff.
As one of the leading Engineering Faculties in Switzerland, the ZHAW School of Engineering (SOE) emphasises topics which will be relevant in the future. Our 13 institutes and centers guarantee superior-quality education, research and development with a focus on the areas of energy, mobility, information and health.
To strengthen the Information Security research group at the Institute of applied Information Technology (InIT) in Winterthur, we are looking for a highly motivated and excellent candidate, starting on August 1, 2020 or by mutual arrangement, as:
PhD Candidate in Machine Learning Driven Cognitive Techniques for Trustworthy and Secure 5G (EU-Project INSPIRE-5Gplus)
Your responsibilities will be:
Contribute to INSPIRE-5Gplus project in the area of smart cybersecurity schemes and trust modeling in 5G networks
Become an expert in cybersecurity in 5G networks and application of novel Machine Learning (ML) technology for trustworthy and secure 5G systems
Establish a strong research track record as well as a successful footprint in applied research and technology transfer, leading to a PhD degree
The successful candidate should have completed a Master's degree in computer science or engineering. She or he must have prior exposure to the fields of cybersecurity, communication networks (key network technologies such as network slicing, NFV network services, cloud/edge computing) and ML, and has a strong interest in applied research.
Specifically, knowledge/expertise on some specific open source implementations of the main elements involved in the NFV MANO architecture and in general testbed management, OSM for deploying NFV network services and network slices, OpenStack and/or Kubernetes for deploying cloud/edge computing services, and Opendaylight/ONOS for deploying connectivity services will be positively evaluated.
Experience in development of networked systems in Python and C/C++ (mainly in GNU/Linux environments), as well as in system administration and networking is considered another major plus.
The successful applicant should have a prior research history documented by reputable journal and conference publications. She or he should be able to work independently and cooperate with fellow researchers and other PhD students.
Well-developed analytical and problem-solving skills are a requirement. We expect a very good command as well as a passion for programming since the research will involve intensive programming tasks. Good verbal and written communication skills in English are mandatory; a good command of German is a plus, but not a prerequisite.
The ideal candidate is passionate about identifying unsolved problems as well as proposing novel ideas or approaches to address technical challenges. Particular emphasis is on developing prototypes, experimenting with data in a hands-on manner, scientific evaluation and publication of results.
We offer a competitive, technically stimulating, and exciting environment as part of the EU-Project INSPIRE-5Gplus which has a consortium of 14 partners all over Europe. The high-potential candidate will pursue a doctorate.
The candidate is expected to advance the state-of-the-art at the intersection of cybersecurity, Future Internet, namely 5G networks, and machine learning . A major responsibility is to design, develop and demonstrate research outcomes as part of INSPIRE-5Gplus project via his/her PhD study.
The candidate will have the opportunity to enjoy academic supervision and mentoring in a collaborative environment, establish partnerships with industry in a research context, and transfer research solutions to enterprise environments.
The position will also involve contributing to open source software and presenting results at scientific and industrial conferences. In addition to offering an excellent working environment, we provide intellectual liberty and competitive compensation based on Swiss standards at one of the leading houses for ICT research in Switzerland.
ZHAW offers its employees a flexible annual working time model and places for children and infants in supervised daycare centers.
Do you have any questions about this position? For additional information, please contact Prof. Dr. Bernhard Tellenbach, +41 58 934 65 68, e-mail Bernhard.Tellenbach@zhaw.ch).
Are you interested?
If you would like to apply, please use the online platform to send your full application until June 1st, 2019, attn. Anja Windler, Recruiting Assistant in Winterthur. Please be advised that we only consider applications via our online-platform and not by mail or by e-mail.
Find more information: www.zhaw.ch/engineering
Job Details
Title: PhD Candidate in Machine Learning Driven Cognitive Techniques for Trustworthy and Secure 5G (EU-Project INSPIRE-5Gplus)
Employer: ZHAW Zurich University of Applied Sciences
Job location: Gertrudstrasse 15, CH-8401 Winterthur
Job types: PhD
Fields: Algorithms, Computer Communications (Networks), Cyber ​​Security, Information Systems (Business Informatics), Computer Engineering,
Contact Person: If you wish to apply for this position, please specify that you saw it on AKATECH.tech