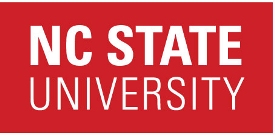 School/Institution:NC State University, United States, Raleigh
Discipline: Bioengineering
Employment Type:Full-time
Posted:2020-05-12
Contact Person:If you wish to apply for this position, please specify that you saw it on AKATECH.tech
Assistant Professor- Metabolic and Microbial Engineering
Posting Information
Vacancy TypeTenured/Tenure-Track FacultyIs Internal Transfer OnlyNoWorking TitleAssistant Professor- Metabolic and Microbial EngineeringSalary RangeAnticipated Hiring RangeCommensurate with ExperiencePosition Number00106197Work Schedule40 hrs/wkFull Time Equivalent (FTE)1.00Department118101 - Biological And Agricultural EnDepartmentBiological And Agricultural EnJob City & StateRaleigh, NCPrimary Function of Organizational Unit
The Department of Biological and Agricultural Engineering supports the land-grant mission of NC State University. It provides engineering leadership in the development and dissemination of knowledge related to the efficient utilization of biological and agricultural systems and to the preservation and management of natural resources.Essential Job Duties
The Biological and Agricultural Engineering Department at North Carolina State University invites applications for a tenure-track faculty position, at the Assistant Professor rank, to enhance interdisciplinary research, teaching and extension programs in the department and College of Agriculture and Life Sciences (CALS).
This position will be responsible for providing research and academic leadership in one or more of the following areas: metabolic engineering, fermentation, microbial engineering, and process/systems modeling.
This faculty position will be expected to develop a research program capable of harnessing, altering, and directing the metabolism of living systems for improved development of processes and useful products, renewable resource utilization, and/or carbon sequestration.
As a member of the faculty, this position will be expected to develop a nationally- and internationally-recognized research program. This assistant professor position will be responsible for teaching courses in our biological engineering and biological and agricultural engineering technology curricula, especially those tied to the bioprocessing program and the development of new bioprocess engineering courses.
The successful candidate will have an interest in and capability for collaborating across disciplines and it is anticipated that the individual will form significant collaborations with others working in areas such as microbiology, biochemistry, chemical engineering, and forest biomaterials.
Inclusiveness and diversity are critical to the success of the College and University as a whole. Therefore, the successful candidate will be expected to foster an environment that is respectful and welcoming of all groups.Other Work/Responsibilities
Other duties as assigned and determined by the department head.Minimum Education/Experience
PhD in Biological and Agricultural Engineering, Chemical Engineering or a closely related discipline.
Able to offer innovative leadership, have a proven ability to work with other professionals in interdisciplinary research, and share a commitment to excellence and innovation in graduate and undergraduate education.Departmental Required Skills
Expected to have a solid vision for a vibrant research and teaching program.
Excellent written and oral communication skills.Preferred Experience, Skills, Training/Education
Ability and desire to pursue licensure as a professional engineer (PE) registration is strongly desired.Required License or Certification
A valid drivers license is required for travel. NC drivers license required within 60 days of hire and must be maintained.Special Instructions
Applicant required documents:
Cover Letter,
Curriculum Vitae,
Research Statement incorporating a vision for your research program at NC State,
Teaching Philosophy and Statement of teaching, including potential course offerings,
Contact Information for three references.
Confidential inquiries should be directed to Dr. Garey Fox, gafox2@ncsu.edu (919-515-6700)
NC State University is an equal opportunity and affirmative action employer. All qualified applicants will receive consideration for employment without regard to race, color, national origin, religion, sex, gender identity, age, sexual orientation, genetic information, status as an individual with a disability, or status as a protected veteran.
If you have general questions about the application process, you may contact Human Resources at (919) 515-2135 or workatncstate@ncsu.edu. Individuals with disabilities requiring disability-related accommodations in the application and interview process, please call 919-515-3148.
Final candidates are subject to criminal & sex offender background checks. Some vacancies also require credit or motor vehicle checks. If highest degree is from an institution outside of the U.S., final candidates are required to have their degree equivalency verified at www.wes.org or equivalent service. Degree(s) must be obtained prior to start date in order to meet qualifications and receive credit.
NC State University participates in E-Verify. Federal law requires all employers to verify the identity and employment eligibility of all persons hired to work in the United States.Supplemental Question
Required fields are indicated with an asterisk (*).
• * How did you learn of this opportunity?
NCSU Website
Job Alert (automated email from our system)
NCSU Executive Search Services
Job / Career Fair
The Chronicle of Higher Education
Professional Journal
Print Advertisement (Newspaper / Periodical)
Radio / Television Advertisement
Professional Organization
Higher Education Recruitment Consortium (HERC)
Direct Contact from NCSU HR Representative / Recruiter
NCSU Employee Referral
Social Media (LinkedIn, Twitter, Facebook, Other)
Other
If you learned about this vacancy from "other source" or "other website", please provide the source.
(Open Ended Question)
* Do you have (or will you have by date of hire) a PhD in Biological and Agricultural Engineering, Chemical Engineering or a closely related discipline?
* Are you a Professional Engineer or qualify for registration as a Professional Engineer?
* Do you have a valid NC Driver's license or the ability to obtain one within 60 days of your start date?
Application Materials RequiredRequired Documents
Curriculum Vitae
Cover Letter
Research Statement
Teaching Statement
Contact Information for ReferencesOptional Documents
Contact Person: If you wish to apply for this position, please specify that you saw it on AKATECH.tech