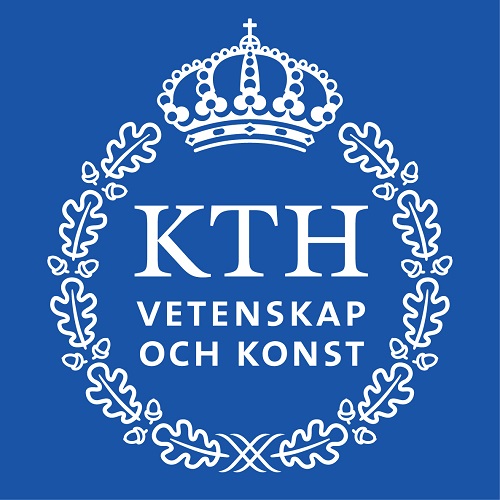 School/Institution:KTH Royal Institute of Technology, Sweden, Stockholm
Discipline: Nuclear Engineering
Employment Type:Full-time
Posted:2020-05-15
Contact Person:If you wish to apply for this position, please specify that you saw it on AKATECH.tech
Doctoral students in Nuclear Engineering, Thermo-hydraulics
Job Desciption
KTH is one of Europe's leading technical universities and an important arena for knowledge development. As Sweden's largest university for technical research and education, we bring together students, researchers and faculty from all over the world. Our research and education covers both science and all branches of technology as well as architecture, industrial economics, social planning, history and philosophy.
Project Description
Postgraduate course subject: Physics, specialization Nuclear energy technology
The Nuclear Energy Department conducts research to improve the performance and safety of current and future generations of nuclear power plants and to utilize nuclear power to prevent catastrophic climate change. This drives interdisciplinary research and innovation in materials science, thermohydraulics, reactor physics and risk analysis.
We are looking for up to 3 doctoral students to conduct cutting-edge research within the framework of several research projects:
Model development for steam explosion phenomena and risk of containment failure.
Development of a risk-oriented methodology for severe accident analysis and its linkage with probability safety analysis levels 2 and 3.
Experiments and model development and validation for two-phase heat transfer, natural circulation and direct contact condensation phenomena.
Successful candidates
Will have experience in numerical methods, thermohydraulics, two-phase flow, risk analysis
Will be eager to address challenging problems. The research will include international cooperation.
Supervision: The doctoral students will be supervised by: Associate Professor Pavel Kudinov and Dr. Dmitry Grishchenko.
We offer
The opportunity to doctorate in a dynamic, international research environment in collaboration with industry and leading universities worldwide Read more
A workplace with many employment benefits and monthly salary according to KTH's doctoral student salary agreement.
Postgraduate education at a higher education institution that is active and supportive in issues related to, for example, working conditions, gender equality and diversity as well as the study environment.
Work and study in Stockholm with proximity to nature and the sea.
Admission eligibility
To be admitted to postgraduate education (Chapter 7, Section 39 of the Higher Education Ordinance), the applicant must have basic qualifications:
Graduated at the advanced level,
Completed course requirements of at least 240 higher education credits, of which at least 60 higher education credits, or in some other way, acquired within or outside the country essentially similar knowledge.
Requirements for English equivalent to English B / 6, read more here.
Selection
In order to succeed with your doctoral studies at KTH, you need to be goal oriented and persistent in your work. When selecting applicants, the ability to:
Independently push their work forward,
Be able to collaborate with others,
Have a professional approach and
Analyze and work on complex issues.
Following the eligibility requirements, great emphasis will be placed on personal characteristics and personal fitness.
Information on admission and employment
Only those admitted to postgraduate studies may be employed as doctoral students. The total period of employment must not exceed the equivalent of full-time postgraduate education for four years. An employee doctoral student can perform to a limited extent (a maximum of 20%) certain tasks within eg. education and administration. A new position as a doctoral student applies for a maximum of one year, and the position may thereafter be renewed for a maximum of two years at a time.
Application
You apply through KTH's recruitment system. As an applicant, you have the primary responsibility for your application being complete when it is submitted.
The application must be submitted to KTH no later than the last application date at midnight, CET / CEST (Central European Time / Central European Summer Time).
The application must have the following content
CV with relevant professional experience and knowledge.
Application letter with a brief account of why you want to pursue research studies, about your academic interests and how they relate to your past studies and future goals. (Max 2 pages)
Copies of diplomas and grades from previous university studies and certificates of fulfilled language requirements (see above). Translations into English or Swedish if the original document is not issued in one of these languages.
Representative publications or technical reports. For longer documents, please attach an abstract and a web link to the full text
Other
Gender equality, diversity and distance from all forms of discrimination are both a quality issue and an obvious part of KTH's core values.
For information on the processing of personal data in connection with recruitment, read more here.
We eliminate direct contact with staffing and recruitment companies as well as sales of job postings.
Type of employment: Temporary position longer than 6 months
Contract type: Full time
Salary: Monthly salary
City: Stockholm
County: Stockholms län
Country: Sweden
Reference number: S-2020-0527
Contact:
Dr Dmitry Grishenkov, dmitrygr@kth.se
Professor/Head of Department Pär Olsson, polsson@kth.se
Contact Person: If you wish to apply for this position, please specify that you saw it on AKATECH.tech