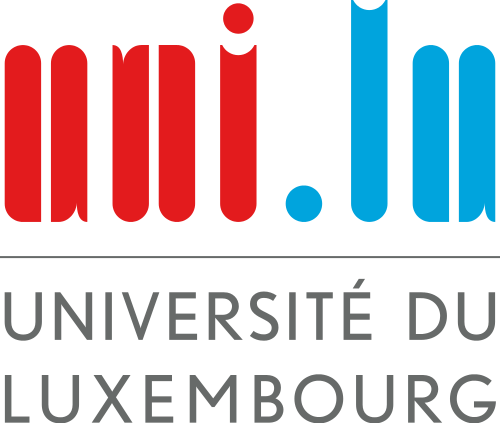 School/Institution:University of Luxembourg, Luxembourg, Luxembourg
Discipline: Computational Engineering
Employment Type:Full-time
Posted:2020-05-15
Contact Person:If you wish to apply for this position, please specify that you saw it on AKATECH.tech
Postdoc (Research Associate) in large-scale computational engineering
Job Description
The University of Luxembourg is a multilingual, international research university.
The Luxembourg Centre for Systems Biomedicine (LCSB) at the University of Luxembourg is seeking enthusiastic team members for the following positions:
Postdoc (Research Associate) in large-scale computational engineering
Ref: RCREQ0003981
The Luxembourg Centre for Systems Biomedicine (LCSB) is an interdisciplinary research centre at the University of Luxembourg. LCSB develops and applies systems-level approaches to gain insight into the molecular and cellular mechanisms of human diseases.
Experimental and computational approaches are combined to analyze the complexity of biological systems underlying disease pathogenesis. The LCSB is pioneering the way for a predictive, preventive and personalized medicine. Neurodegenerative diseases, especially Parkinson's disease are major targets within LCSB's research activities.
LCSB is part of a H2020 grant on creating an HPC/Exascale Center of Excellence in Personalized Medicine – PerMedCoE, coordinated by the Barcelona Supercomputing Center. In this project, we will develop High Performance cell-level simulation software for converting omics data into Personalized Medicine.
Your Role
Develop HPC-scalable software to perform cell-level simulations
Improve the performance, refactoring and scaling of core applications for pre-exascale architectures
Transfer core analysis functions from existing software and optimize them to run in HPC environments and prepare them for pre-exascale
Extend the functionality of core applications
Apply scientific software development techniques together with the FAIRsoft principles to the core applications following a consolidated, agile, and streamlined process
Write reliable and efficient code
Work closely with other team members aiming for a high level of quality
Design and develop tests using test automation suites
Become a key actor of continuous improvement and innovation within the group
For further information, please contact:
Dr. Wei Gu (wei.gu@uni.lu) and Dr. Christophe Trefois (christophe.trefois@uni.lu)
Your Profile
A PhD in computer science, bioinformatics, engineering, or related discipline, with expertise in scientific computing
Excellent programming skills (i.e., Bash, Julia, Python, MATLAB) is a requirement
Good communication skills and the ability to articulate clearly the scientific and technical needs and to work within an interdisciplinary setting, communicating with other internal and external partners
Interest in agile computing, continuous integration and deployment practices (Jenkins, Gitlab CI)
Knowledge of the version control system git is highly desired
Strong problem solving and interpersonal skills are required
Ability to effectively organise, prioritise and execute tasks in a highly dynamic environment
We offer
A fully funded position. The University offers competitive salaries based on the candidate's experience
Participate in the development of a personalized medicine center of excellence
An opportunity to join the fast-growing Bioinformatics Core Facility group headed by Prof. Dr. Reinhard Schneider at LCSB
An exciting international environment
Work place is Belval / Luxembourg, a newly developed science centre in Europe with state-of-the-art infrastructures
Further Information
Online applications should be addressed to:
Prof. Dr. Reinhard Schneider
Head of the Bioinformatics Core Facility and Head of the ELIXIR-Luxembourg Node
Applications (in English) should contain the following documents:
A detailed curriculum vitae
Cover letter mentioning the reference number
List of publications/software projects
Description of past experience and future interests
Name and addresses of three referees
All applications will be handled in the strict confidentiality
The university is an equal opportunity employer.
Job Details
Title: Postdoc (Research Associate) in large-scale computational engineering
Employer: University of Luxembourg
Job location:6, rue Richard Coudenhove-Kalergi, L-1359 Luxembourg
Job types: Postdoc
Fields: Bioinformatics,   Programming Languages,   Software Engineering,   Control Systems Engineering,   Computational Biology,   Computational Sciences,   Computational Engineering
Contact Person: If you wish to apply for this position, please specify that you saw it on AKATECH.tech