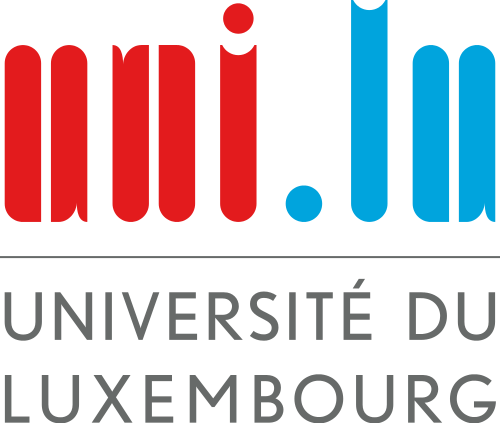 School/Institution:University of Luxembourg, Luxembourg, Luxembourg
Discipline: Computational Sciences
Employment Type:Full-time
Posted:2020-05-15
Contact Person:If you wish to apply for this position, please specify that you saw it on AKATECH.tech
Assistant Professor (tenure track) in Computer Science (Visual- or Language-based systems for Human-Computer Interaction and Interfaces)
The selected candidate will be attached to the Department of Computer Science (DCS) in order to develop a new research group in Human-Computer Interaction and Interfaces (HCII).
To complement the existing professor profiles in DCS, we are looking for a candidate with a strong background in HCII with a demonstrated track record in fields related to language-based systems (e.g., Dialogue-based systems, Conversational systems, Chatbots, Language-based user interfaces, Argumentation/Debating systems) or visual-based systems (e.g., Vision-based User interfaces, Object Recognition, Virtual/Augmented Reality).
(S)he will contribute to the teaching missions of the Department at all levels (Bachelor, Master, PhD). The successful candidate will be expected to advise PhD candidates and contribute to doctoral and postdoctoral training (e.g. organization of research seminars, reading groups, winter and summer schools, etc.).
Furthermore the candidate should be open for interdisciplinary collaboration with other UL departments, faculties (in particular with the existing HCI group at FHSE), and centers, or external Luxembourgish research institutions.
The position at the Assistant Professor level follows Luxembourg's tenure-track scheme according to which the initial appointment is a fixed-term contract. In case of an excellent more senior candidate, appointment at the level of Associate Professor is possible. Academic salaries are very competitive and among the highest in Europe.
About
Founded in 2003, the University of Luxembourg is the only public university of the Grand Duchy of Luxembourg.
Multilingual, international and research-oriented, it is also a modern institution with a personal atmosphere.
Founded in 2003
Multilingual, international, research-oriented
850 scientific and research staff supporting 242 professors, assistant professors and lecturers in their teaching
Close to the European institutions and to Luxembourg's financial centre
The Faculty of Science, Technology and Medicine (FSTM) contributes multidisciplinary expertise in the fields of Mathematics, Physics, Engineering, Computer Science, Life Sciences and Medicine. Through its dual mission of teaching and research, the FSTM seeks to generate and disseminate knowledge and train new generations of responsible citizens, in order to better understand, explain and advance society and environment we live in.
Studying at the FSTM
Over 2000 students are enrolled in 8 bachelors, 17 masters, 1 doctoral school and lifelong learning programmes. Students are being mentored by a team of 80 international and renowned professors and senior lecturers. The FSTM offers excellent working environment and opportunities with multilingual and small-group courses, early involvement in research projects and close connections with institutions and industries
Contact Person: If you wish to apply for this position, please specify that you saw it on AKATECH.tech