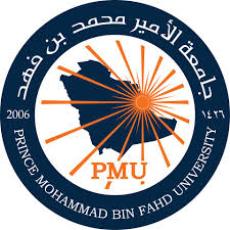 School/Institution:Prince Mohammad Bin Fahd University (PMU), Saudi Arabia, Dhahran 
Discipline: Computational Engineering
Employment Type:Full-time
Posted:2020-05-15
Contact Person:If you wish to apply for this position, please specify that you saw it on AKATECH.tech
Female Assistant / Associate / Full Professor, Computer Engineering
College of Computer Engineering & Science
Required Qualifications
The following qualifications are expected as a minimum from faculty hired within the College of Computer Engineering & Science.
A Ph.D.

in Computer Engineering, Science, IT, Software Engineering or related field from an accredited, reputable Western university.

A Ph.

D's with good teaching experience may be considered especially in teaching freshman and sophomore courses and laboratory modules.

Candidates should have a minimum 2-3 years teaching experience after the terminal degree with good research experience, including publications in international Journals and Conferences.

Industrial experience is a Plus.

Candidates are expected to have excellent command of the English Language.

Candidates should be familiar with technology infused academic environments.

Previous experience in the Middle East or GCC countries is a plus.
Applicants are expected to teach the following areas:
Microprocessors

Digital Systems

Electronics

Computer Organization

Computer Networks

Data Mining

Programming (C ++ / Java / C #)

Systems Programming

Mobile Computing

Software Engineering

Enterprise Resource Planning

HCI

AI

Operating Systems

Business Process Redesign

Business Intelligence

Algorithms

Automata Theory
Qualifications:
Candidates must have earned BS, MS and Ph.D. degrees in Computer Science & Engineering. The Ph.D. degree must be from a North America accredited institution. A proven US / Canada academic teaching, research and ABET experiences and professional registrations are expected.
Benefits and Conditions:
PMU offers a competitive, tax free compensation package, commensurate with rank and experience, including 12 month salary, summer vacation, accommodation, annual round trip airfare to home country, medical insurance, assistance with school fees for children and end of contract benefits.
How to Apply:
Applications must include a letter of interest, curriculum vita (include a recent photo; state citizenship; and links to Google Scholar and LinkedIn profile), unofficial copy of Ph.D. Diploma, statement of research and teaching interests as well as the names, addresses, phone numbers, and email addresses of at least three professional references. Review of applications will begin immediately and continue until positions are filled.
Only short listed candidates will be contacted.
If you have any inquiries regarding this position, please send an email specifying the position you are inquiring about in the subject line to:
Human Resources:
Ms. Shazia Sammer, (ssyed@pmu.edu.sa)
Ms. Tedda Castro, CC: (tcastro@pmu.edu.sa)
Contact Person: If you wish to apply for this position, please specify that you saw it on AKATECH.tech