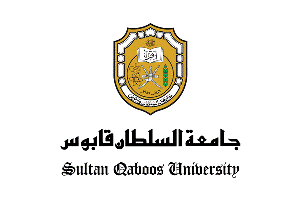 School/Institution:Sultan Qaboos University, Oman, Muscat
Discipline: Cyber Security
Employment Type:Full-time
Posted:2020-05-16
Contact Person:If you wish to apply for this position, please specify that you saw it on AKATECH.tech
Assistant or Associate Professor of Computer Science in Cybersecurity
Title: Assistant or Associate Professor of Computer Science in Cybersecurity
University: Sultan Qaboos University, Muscat, Alkhoudh, Oman
Department: Department of Computer Science
Apply Online Here: https://forms.gle/pGdSkzNjEudkKsHz8
Website For Job: https://forms.gle/pGdSkzNjEudkKsHz8
Job Categories
Assistant Professor

Associate Professor
Academic Fields
Sultan Qaboos University, Sultanate Of Oman
Sultan Qaboos University (SQU) is the National University of the Sultanate of Oman. The College of Science at SQU provides a variety of science degree programs on an American-type degree plan. The college also runs graduate programs and provides a wide range of service courses. All instruction is in English and candidates must be fluent in English.
The University is located in the capital close to excellent international schools and unique natural recreational areas. Apart from an attractive tax-free salary, SQU offers free furnished accommodation, free medical care including a hospital and a family clinic on campus, excellent on campus recreational facilities, end of service gratuity, subsidized schooling for up to two children, 60 days annual leave with return tickets and a rolling three year contract.
Department of Computer Science
The Department of Computer Science invites applications for a faculty position at the rank of Assistant or Associate Professor beginning September 2020 in the area of ​​Cybersecurity. A Ph.D. in Computer Science and a solid research and publication record in the area are required. Preference will be given to applicants with proven experience in teaching Computer Science and cybersecurity courses.
Suitably qualified and experienced individuals with a dedicated approach to teaching and a commitment to research are invited to submit applications. Applications (including cover letter, CV, and names and contact information of three referees) should be submitted as follows:
Fill in the online application form: https://forms.gle/pGdSkzNjEudkKsHz8
Send CV and other documents by Email to: dcsvacancy@squ.edu.om
Contact
Dr. Abdullah Al-Hamdani, Head of Department
Department of Computer Science
Sultan Qaboos University
PO Box 36, P Code 123
Dept. of Computer Science, College of Science
Muscat, Al-Khoudh 36
Oman
Phone Number: +968 24141482
Fax Number: +968 24141407
E-mail: abd@squ.edu.om
Contact Person: If you wish to apply for this position, please specify that you saw it on AKATECH.tech