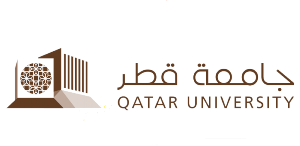 School/Institution:Qatar University, Qatar, Doha
Discipline: Computational Engineering
Employment Type:Full-time
Posted:2020-05-16
Contact Person:If you wish to apply for this position, please specify that you saw it on AKATECH.tech
Assistant Professor ​/Associate Professor ​/Professor
Title: Assistant Professor /Associate Professor /Professor
University: Qatar University Doha, Qatar, Qatar
Department: Computer Science and Engineering Department
Apply Online Here: .qa
Website for Job: http://(Please contact us using the "Apply for this Job Posting" box below)/
Job Categories: Assistant Professor/Associate Professor/Professor
Academic Fields: Computer Engineering Computer Science
Location: Doha, QA
Department Name: Department of Computer Science and Engineering
Qatar University Profile:
Qatar University is the premier national institution of higher education with a mission to produce well-rounded graduates with academic knowledge of quality and excellence coupled with a keen spirit of volunteerism and civic responsibility. This is underpinned by committed leadership and an experienced and motivated faculty and staff body.
College of Engineering Profile:
Established in 1980, the College of Engineering offers degree programs in the fields of Architectural, Chemical, Civil, Electrical, Mechanical, Industrial and Systems, Computer Science and Computer Engineering with the primary goal of preparing Qatari engineers without standing scientific and technical competencies to enable them to participate and contribute in the various aspects of the country.
Department of Computer Science and Engineering Profile:
The Department of Computer Science and Engineering has a long tradition of commitment to excellence in teaching research and student services. The department offers a B.Sc. degree in computer science and in computer engineering. It also offers an MS degree in computing and Ph.D. degrees in computer science and computer engineering. Our graduates are very well placed at the national level and are highly recognized within the Computer Science and Engineering professional community. We have an exceptionally qualified Faculty that is committed to maintaining this tradition.
Position Summary:
The Department of Computer Science and Engineering is seeking high caliber candidates for a faculty position at the level of assistant, associate or full professor in the discipline. The applicant should possess a Ph.D. degree in Computer Science or Computer Engineering from a reputable University and should demonstrate a strong record in teaching, research, and services.
We are looking for highly motivated faculty to join the department and work with its dynamic team. While applications in all areas of computing will be considered for evaluation, the following areas are of particular interest to the department: computer vision, robotics, cloud computing, computer architecture and performances, cybersecurity, natural language processing, data mining, and mobile computing.
Position Category: Academic
Employment Type: Full-time faculty
Position Term: Full Time
Qualifications:
The selected candidates are expected to:
Bring innovation to education for the students.
Join a research group in the department.
Supervise research work (Master and Ph.D. thesis).
Engage in outstanding scholarly activities leading to national, regional and international recognition (i.e., NPRP, National Grants).
Serve in difference committees at the department, the college, or the University levels
Be able to communicate effectively in English.
Required Documents:
The applicant should apply online through the i-recruitment system by creating a personal account and provide the following:
A detailed and up-to-date curriculum vitae.
A letter explained his/her motivation to join the CSE department.
Provide evidence of teaching, research, and services.
Upload three recent recommendation letters from current or previous employers with full contact information (i.e., complete addresses with emails and telephone numbers).
A detailed list of courses he/she taught in previous universities with students' evaluation (if any).
Copies of highest earned credentials (Ph.D. degree, transcripts, HDR, etc.).
Any additional element that can support the application.
Benefits:
The three-year renewable contract follows Qatar University HR policies and includes the following:
A highly competitive Salary
Fully furnished accommodation.
Annual round trip air tickets for the faculty member, and his/her dependents.
Educational allowance for up to three children.
Private health care and health insurance.
Annual leave End-of-contract indemnity.
How To Apply:
New applicant: The application needs to set-up an account here .qa and complete the personal profile it to the selected position.
Returning applicant: The applicant should log in to his/her account and update first his/her information and then apply.
Job Category: Academic
Contact Person: If you wish to apply for this position, please specify that you saw it on AKATECH.tech