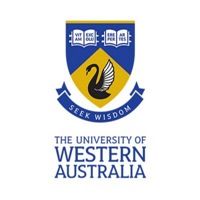 School/Institution:The University of Western Australia, Australia, Crawley 
Discipline: Mining Engineering
Employment Type:Full-time
Posted:2021-02-20
Contact Person:If you wish to apply for this position, please specify that you saw it on AKATECH.tech
Lecturer / Senior Lecturer - Mining Engineering
Great opportunity for a mining engineering academic with a passion for teaching and research

Full time and ongoing appointment

Salary range: Level B: $ 102,983 pa - $ 121,864 pa or Level C: $ 125,639 pa - $ 144,523 pa depending on qualifications, skills and experience
School of Engineering
Department of Civil, Environmental and Mining Engineering
The University of Western Australia (UWA) is ranked amongst the top 100 universities in the world and a member of the prestigious Australian Group of Eight research-intensive universities. With an enviable research track record, vibrant campus and working environments, supported by the freedom to 'innovate and inspire' there is no better time to join Western Australia's top University.
About the team
This role is within the Mining discipline of the Department of Civil, Environmental and Mining Engineering. It would involve teaching and / or research in Mining Engineering fields such as surface mining methods, underground mining methods, resource / reserve modeling, equipment selection, fragmentation, ventilation, mine survey, rock mechanics, mine rehabilitation, optimization, system analysis and simulation, and automation.
About the opportunity
You will provide academic leadership, coordinate undergraduate and postgraduate teaching and develop research in the field of mining engineering.
In the resource rich state of Western Australia the opportunities for partnership and collaborative research are extensive.
To be considered for this role, you will demonstrate:
Level B / C:
PhD in a discipline relevant to mining engineering, with a first degree in engineering

The ability to teach mining engineering material is highly desirable, and experience doing this at a tertiary or professional level is an advantage

Work experience in a mining engineering environment is highly desirable.

Relevant research experience at an appropriate level in one or more of the fields of (but not limited to) mining geomechanics, mine backfill, mine closure, geostatistics, resource modeling and simulation, ore reserve estimation, rock mechanics, optimization, system analysis and simulation , and automation

A track record of refereed research publications, relative to the opportunity to do so

A track record of successful supervision of postgraduate research students, relative to the opportunity to do so

Highly developed written and verbal communication skills

Highly developed organisational skills and demonstrated ability to set priorities and to meet deadlines.

Ability to work independently, show initiative and work productively as part of a team.
Level C:
Track record of developing and coordinating teaching in mining engineering, relative to the opportunity to do so

Track record of excellent research in mining related areas, relative to the opportunity to do so

Track record of attracting research funding under competitive funding schemes, relative to the opportunity to do so
For more information regarding the position or a confidential discussion, please contact:
Professor Richard Durham, Program Chair, Mining Engineering, email: richard.durham@uwa.edu.au

Full details of the position responsibilities and the selection criteria are outlined in the position description.

In preparing your application you are asked to submit curriculum vitae and a document clearly addressing the selection criteria to demonstrate that you meet the criteria.

This position is open to international applicants.

Our commitment to inclusion and diversity
UWA is committed to a diverse workforce. We celebrate inclusion and diversity and believe gender equity is fundamental to achieving our goal of being a top 50 university by 2050.
We have child friendly areas on campus, including childcare facilities.

Flexible work arrangements, part-time hours and job sharing will all be considered.

UWA has been awarded Platinum Employer Status for being a Top Ten Employer for LGBTI Inclusion by the Australian Workplace Equity Index (AWEI -2019).

UWA has also been awarded Athena Swan Bronze Accreditation in 2020.
Contact Person: If you wish to apply for this position, please specify that you saw it on AKATECH.tech