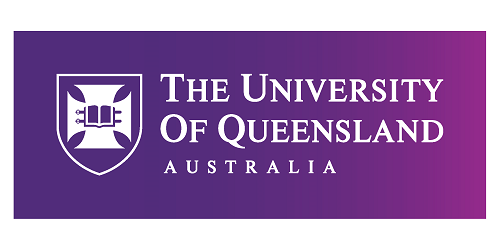 School/Institution:The University of Queensland, Australia, St Lucia
Discipline: Biomedical Engineering
Employment Type:Full-time
Posted:2021-02-20
Contact Person:If you wish to apply for this position, please specify that you saw it on AKATECH.tech
Senior Lecturer - Biomedical Engineering
School of Chemical Engineering
The School of Chemical Engineering is an international leader in the chemical engineering field and has an excellent reputation, built over 100 years at The University of Queensland.
We deliver quality programs and leadership in chemical engineering education, research and development, and expert consulting to support the process industries. Undergraduate teaching within the School focuses on the disciplines of chemical, bioprocess, biomedical, environmental and metallurgical engineering and postgraduate programs are available in growing fields including water, sustainable energy, bioprocess and biomedical engineering. The School's project-centered curriculum has been recognized as an international exemplar of engineering education.
Worldwide, UQ Chemical Engineering was ranked 38th in the QS World University Rankings 2020 for Chemical Engineering. Central to the School's success are our staff, specifically the academic, research and professional staff. They are engaged in pioneering teaching and research crossing traditional disciplinary boundaries, mindful of their role in addressing the big challenges that lie ahead.
Catalysed by our move to a new home for Chemical Engineering at UQ in 2021, the soon to be completed eleven story, state-of-the-art Andrew N. Liveris Building, the School is entering an exciting growth and rejuvenation phase. We are wanting to recruit new staff who are passionate and committed to building on our long-standing acknowledged successes in cutting-edge teaching and learning, research impact and industry and public sector engagement, to further increase our local and international impact in learning and discovery in chemical engineering.
Our people are our greatest asset. We offer collaborative, inclusive work and study places, which are enriched by the significant diversity of our staff, students and community. We genuinely believe that creativity and innovation flourishes in an environment where people feel supported, valued and empowered. Mutual respect, inclusivity and accountability are at the cornerstone of UQ's culture.
The School of Chemical Engineering is committed to supporting the career growth of women academics and have a number of initiatives to support women in developing and achieving a fulfilling career within the School.
About This Opportunity
The School of Chemical Engineering are seeking to engage an experienced senior lecturer to undertake undergraduate and postgraduate teaching in core Chemical Engineering courses and the School's Biomedical Engineering Majors and Masters programs, as well as performing research, postgraduate supervision, engagement, administrative and other activities associated with the School.
This position is located at our picturesque St Lucia campus, renowned as one of Australia's most attractive university campuses, and located just 7km from Brisbane's city center. Bounded by the Brisbane River on three sides, and with outstanding public transport connections, our 114-hectare site provides a perfect work environment - you can enjoy the best of both worlds: a vibrant campus with the tradition of an established university.
For US applicants, please note that Australian Universities use British terminology, as such a Lecturer position is equivalent to that of a non-tenured Assistant Professor position in the US.
Our Ideal Candidate
To be successful in this position you will require a Bachelors degree in Chemical Engineering with subsequent completion of a PhD in the area of ​​Biomedical Engineering combined with a record of high-quality teaching, specifically within the field of Biomedical Engineering, at both undergraduate and postgraduate levels.
Alongside formal qualifications you should have an established research profile in fields related to Biomedical Engineering, including in the areas of biomaterials, bioMEMs, cell therapies, tissue engineering and regenerative medicine and a strong history of internationally peer-reviewed publications in high ranking refereed journals in the categories of Chemical Engineering and Biomedical Engineering.
You will have a demonstrated record of contributing to the supervision of honors and postgraduate students and exemplified engagement and mentoring skills towards early career academics and researchers.
It is a condition of employment for this role that you will be required to provide evidence of immunisation against certain vaccine preventable diseases.
We value diversity and inclusion, and actively encourage applications from those who bring diversity to the University. Our Diversity and Inclusion webpage contains further information if you require additional support. Accessibility requirements and / or adjustments can be directed to recruitment@uq.edu.au.
What We Can Offer
This is a full-time, continuing position at Academic level C.
The full-time equivalent base salary will be in the range $ 119,548 - $ 137,846 plus super of up to 17%. The total FTE package will be in the range $ 139,871 - $ 161,280
You will be able to take advantage of UQ Sport Facilities, recreation leave loading, salary sacrificing options, on-campus childcare, discounted private health insurance, cheap parking, development programs and many other benefits.
Position Description
511789 Senior Lecturer Biomedical Engineering PD.pdf
Our Selection Process
As part of the Selection Process, applicants shortlisted for interview will be required to present a seminar and mock lecture to members of the school community prior to their scheduled interview. Research seminars and lecture topics will be provided with adequate notice to shortlisted candidates.
The University of Queensland is committed to ensuring all candidates are provided with the opportunity to attend the panel interviews, however, for those candidates who are unable to attend in person, video interview options will be available.
Questions?
To discuss this role please contact Professor Justin Cooper-White at j.cooperwhite@uq.edu.au
Want to Apply?
To submit an application for this role, use the APPLY NOW button below. All applicants must supply the following documents:
Cover letter

Resume

Responses to the Selection Criteria
To satisfy pre-requisite questions and ensure your application can be considered in full, all candidates must apply via the UQCareers portal by the job closing deadline. Applications received via other channels including direct email will not be accepted.
UQ Careers 511789
Contact Person: If you wish to apply for this position, please specify that you saw it on AKATECH.tech