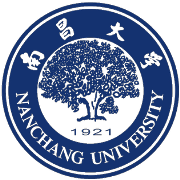 School/Institution:Nanchang University, China, Nanchang 
Discipline: Computational Sciences, Electronics
Employment Type:Full-time
Posted:2021-02-28
Contact Person:If you wish to apply for this position, please specify that you saw it on AKATECH.tech
Assistant / Associate Professor in Computer Sciences, Electrical / Electronic
School of Information Engineering, Nanchang University
The predecessor of School of Information Engineering, Nanchang University is radio physics major of Jiangxi University Physics Department and electrical machinery Department of Jiangxi University of technology founded in 1958.
The college now has five departments: Department of Computer Science & Technology, Department of Electronic Information Engineering, Department of Energy & Electrical Engineering, Department of Automation, Department of Artificial Intelligence.
The college now has three centers: Computing Center, Electrical & Electronic Experimental Center, Professional Experimental Center. The college now has four research platforms: Jiangxi Key Laboratory of Intelligent Information System, Jiangxi Embedded System Engineering Center, Information Science and Technology Research Institute, Artificial Intelligence Industry Research Institute.
At present, the college has 2 doctoral programs in secondary disciplines: Information Management & Information System, Industrial Control Engineering; There are 4 first-class master degree programs: Electrical Engineering, Information & Communication Engineering, Control Science & Engineering, Computer Science and Technology.
The college has eight undergraduate majors: Measurement & Control Technology and Instruments, Electrical Engineering & Automation, Electronic Information Engineering, Communication Engineering, Automation, Computer Science and Technology, Data Science & Big Data Technology, Artificial Intelligence. Among them, Communication Engineering, Computer Science & Technology are national characteristic specialty and national first-class specialty.
The college 273 staff, 2900 undergraduates and 1200 postgraduates. It has a large number of high-level leading talents in teaching and scientific research, such as national specially appointed experts, Jiangxi Shuangqian, Jinggang scholars, etc.
Over the past three years, the college has completed more than 77 scientific research projects, published more than 600 papers in various international and domestic academic journals, and 132 invention patents. The college has organized students to participate in various competitions and won more than 180 national awards.
The college has actively carried out collaborative innovation and has successively established a number of research bases for industry university research cooperation.
It has carried out extensive international exchanges and cooperation, established long-term and stable cooperative relations with well-known foreign universities, research institutions and enterprises such as Germany, Britain, the United States, Canada, Sweden, Australia, New Zealand and Singapore, and expanded the joint talent training channels of several international universities.
Job title
High level talents

Excellent doctoral talents

Number of recruiters

1 Academic Leader

3 Outstanding talents in the discipline

8 teachers

1 experimental teacher post

1 scientific research post
Job conditions
Please refer to the recruitment announcement of Nanchang University for specific conditions
Contact person: Mr. He; Tel: 0791-83969675
Email: xgxy@ncu.edu.cn
Contact Person: If you wish to apply for this position, please specify that you saw it on AKATECH.tech