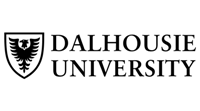 School/Institution:Dalhousie University, Canada, Halifax
Discipline: Computational Sciences
Employment Type:Full-time
Posted:2021-02-28
Contact Person:If you wish to apply for this position, please specify that you saw it on AKATECH.tech
Assistant Professor of Computer Science
Institution: Dalhousie University
Location: Halifax, NS, Canada
Category: Faculty Science - Computer Science
Type: Full-Time
The Faculty of Computer Science at Dalhousie University (https://www.dal.ca/faculty/computerscience.html) invites applications for up to three tenure-stream Assistant Professor positions in any area of ​​research focus for the Faculty (https : / /www.dal.ca/faculty/computerscience/researchindustry/fcs_research.html). Positions at the Associate level may be considered in exceptional cases.
As women have been historically underrepresented in Computer Science, this position is restricted to candidates who self-identify as women.
Two of these positions are open to any area of ​​Computer Science, and one of these positions is allocated for applicants in any area of ​​Human-Computer Interaction (HCI) including but not limited to Persuasive Technology, CSCW, HCI4D, Interaction Design, Accessibility, User Modeling, Civic and Urban Computing.
A successful candidate with a high level of research activity in the area of ​​artificial intelligence may be recommended for a Canada CIFAR Artificial Intelligence Chair (https://cifar.ca) and / or an affiliation to the Vector Institute (http: / / vectorinstitute .ai /).
The Faculty has research clusters in Big Data Analytics, Artificial Intelligence & Machine Learning, Human-Computer Interaction, Visualization & Graphics, Systems, Networks & Security, Algorithms & Bioinformatics, and Computer Science Education. More information is available at https://www.dal.ca/faculty/computerscience/researchindustry/fcs_research.html.
Dalhousie University is located in Halifax, Nova Scotia (http://www.discoverhalifaxns.com), which is the largest city in Atlantic Canada and affords its residents a high quality of life.
Dalhousie University is a leading academic and research institution in Atlantic Canada and a member of the U15 research intensive universities in Canada. The Faculty of Computer Science is a research intensive unit that currently comprises over 30 full-time research faculty including two Tier I CRC, two Tier II CRCs, a CIFAR AI chair, and many cross-appointments and adjunct faculty members.
We are a fast-growing faculty in the university, with approximately 1400 students, one third of whom are graduate students at the Master's or Doctoral level. The Faculty of Computer Science offers research intensive and applied training at the undergraduate, Master's, PhD, and postdoctoral levels, including the new Master of Digital Innovation program.
The Faculty hosts the Dalhousie Institute for Big Data Analytics, which has academic and industry partnerships centered on deep learning and artificial intelligence.
Evidence of a strong commitment to and aptitude for both research and teaching is essential. The successful candidate will be an outstanding scholar who holds or will have completed a PhD in Computer Science or a related area by the appointment date.
Applicants should have demonstrated potential to establish independent scholarly research. Evidence of publications with strong peer reference is essential (good journals / conferences and / or highly cited contributions).
The ideal candidate will be open to collaborative research within the Faculty. The successful candidate will teach both undergraduate and graduate courses, develop graduate-level courses, and support the Faculty's initiatives. The applicant will be expected to establish a strong externally funded research program, supervise graduate student research,
Review of applications will begin February 3rd, 2021 and will continue until positions are filled. A complete application will include a cover letter, curriculum vitae, statements of research and teaching interests, sample publications, and the names, email addresses and physical addresses of three referees.
Applicants are encouraged to indicate in their research statement how they see their research fit in one or more of the Faculty's research focus areas. Candidates interested in the Human-Computer Interaction position should specify this in their cover letter. Candidates should also be prepared to have their referees forward their letters of reference upon request.
All application materials should be submitted directly to: http://dal.peopleadmin.ca/postings/5007
Application Information
Contact: Faculty of Computer Science Dalhousie University
Online App. Form: http: //dal.peopleadmin.ca/postings/5007
Contact Person: If you wish to apply for this position, please specify that you saw it on AKATECH.tech