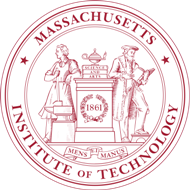 School/Institution:Mit Massachusetts Institute Of Technology, United States, Massachusetts
Discipline: Chemical Engineering
Employment Type:Full-time
Posted:2021-02-28
Contact Person:If you wish to apply for this position, please specify that you saw it on AKATECH.tech
Postdoctoral Associate, Chemical Engineering
Working at MIT offers opportunities, an environment, a culture - and benefits - that just aren't found together anywhere else. If you're curious, motivated, want to be part of a unique community, and help shape the future - then take a look at this opportunity.
POSTDOCTORAL ASSOCIATE , Chemical Engineering, to work on a cross-disciplinary research project at the intersection of acoustics and characterization of living cells in the lab of Professor Clark Colton.
This project seeks to extend a novel method developed at MIT that makes use of backscatter and forward scatter of ultrasound from insonified particles to measure physical properties over a size range of nanoparticles to cell aggregates.
Specifically, will develop novel means to measure, in real time, the concentration and size distribution of cells in suspension and explore a new approach to measure density and compressibility of cells for application to both bioprocessing and diagnosis of abnormal cells. Also of interest, is investigation if such measurements can provide useful information about cell viability.
Job Requirements
REQUIRED:
Ph.D.

in physics, acoustics, and / or ultrasonics, mechanical engineering, chemical engineering, or related field;

experience with ultrasonic (especially ultrasonic) instrumentation;

strong data analysis skills, including basic signal processing and familiarity with MATLAB;

ability to execute detailed protocols carefully;

self-motivation;

ability to prioritize and multitask;

and strong analytical,

problem-solving, documentation, organizational, and interpersonal skills.

Knowledge of fluid dynamics and capability for modeling interaction with acoustic phenomena;

experience with acoustic transducers;

wet laboratory skills;

and experience or willingness to learn propagation, culturing, and handling of cells are desirable.
Job # 17810
In addition to applying online via the MIT HR website, please send a cover letter and CV to ckcolton@mit.edu. Include your CV (with publications) and a cover letter explaining your interest and suitability for the position.Must be able to provide at least two letters of recommendation upon request.
A commitment of at least one year is required.
Contact Person: If you wish to apply for this position, please specify that you saw it on AKATECH.tech