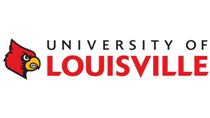 School/Institution:University of Louisville, United States, Louisville
Discipline: Electrical Engineering
Employment Type:Full-time
Posted:2021-02-28
Contact Person:If you wish to apply for this position, please specify that you saw it on AKATECH.tech
Assistant Professor Tenure Track Electrical and Computer Engineering
Title Assistant Professor Tenure Track Electrical and Computer Engineering
University University of Louisville Louisville, KY, United States
Department Electrical and Computer Engineering
Apply Online Here
https: //www.higheredjobs.com/institution
Website For Job
https: //engineering.louisville.edu
Job Categories
Assistant Professor

Academic Fields

Computer Engineering

Electrical and / or Electronics
The Department of Electrical and Computer Engineering (ECE) at the University of Louisville invites applications and nominations for a tenure-track assistant professor faculty position.
Candidates are expected to have outstanding academic credentials, a demonstrated commitment to excellence in research in the field of robotics and excellent teaching, communication and team skills. An earned doctorate in electrical or computer engineering or a closely related field is required.
The ECE Department provides instruction at the bachelor's, master's, and Ph.D. levels, with areas of specialty including robotics, nanotechnology, MEMS, electronics, electro-optics, computer vision and image processing, medical imaging, communication systems, intelligent control, and computational intelligence.
Particular areas of expertise sought from a successful candidate include Human-Robot Interaction, Intelligent Robotic Manufacturing, Human-in-the-Loop Control, Neural Learning Control, and Distributed Robotic Sensors.
A successful candidate should have a thorough understanding of contemporary research challenges and opportunities related to shared human-robot learning and control schemes applicable to Human-Machine Interfaces for Collaborative or Soft Robots.
Candidates will be expected to work closely with Speed ​​School's robotics researchers and to participate in new initiatives such as the Louisville Automation and Robotics Research Institute (LARRI), and the KY NSF EPSCOR program on augmented robots and structures.
As a recipient of an NSF ADVANCE award to increase the advancement of women faculty in STEM, UofL provides a range of networking, mentoring and development opportunities for under-represented faculty. In addition, the university offers excellent benefits including domestic partner benefits as well as tenure clock extension.
The University of Louisville is a state-supported metropolitan research university located in Kentucky's largest urban area, and an equal opportunity, affirmative action employer.
Louisville has world-class performing arts, great sports, nationally acclaimed parks and is home to the Kentucky Derby. It was named one of America's Breakout Cities for 2014 by CNN Money, the top travel destination for 2013 by Lonely Planet and the Most Livable City in America (large city category) in 2012 by the US Conference of Mayors.
All application material should be collected into one document for upload. Include a curriculum vitae, an application letter outlining your experience and qualifications for the position, separate statements of your research and teaching philosophy, a brief description of your approach to creating an inclusive environment for students from different backgrounds, and the names of at least three references with full contact information. . Additional information concerning the department and position is available at http://louisville.edu/speed/electrical.
EEO / AA Policy
The University of Louisville is an equal opportunity, affirmative action employer, and is committed to providing employment opportunities to all qualified applicants without regard to race, sex, age, color, national origin, ethnicity, creed, religion, disability, genetic information, sexual orientation, gender, gender identity and expression, marital status, pregnancy, or veteran status.
If you are unable to use our online application process due to an impairment or disability, please contact the Employment team at employment@louisville.edu or 502.852.6258.
Contact Person: If you wish to apply for this position, please specify that you saw it on AKATECH.tech