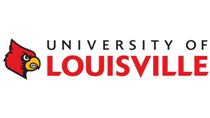 School/Institution:University of Louisville, United States, Louisville
Discipline: Mechanical Engineering
Employment Type:Full-time
Posted:2021-02-28
Contact Person:If you wish to apply for this position, please specify that you saw it on AKATECH.tech
Assistant Professor Tenure Track Mechanical Engineering
Title Assistant Professor Tenure Track Mechanical Engineering
University University of Louisville Louisville, KY, United States
Department Mechanical Engineering
Apply Online Here
https: //www.higheredjobs.com/institution.
Website For Job
https: //engineering.louisville.edu
Job Categories
Assistant Professor

Academic Fields

Mechanical Engineering
The University of Louisville's Department of Mechanical Engineering invites applications from outstanding candidates in the broad area of ​​robotics for a tenure-track position at the assistant professor level.
Potential areas of interest include Human-Robot Interaction, Intelligent Robotic Manufacturing, Human-in-the-Loop Control, Neural Learning Control, Soft Robotics, Distributed Robotic Sensors and Autonomous Vehicle Artificial Intelligence.
Candidates must have an earned Ph.D. in Mechanical Engineering (or a closely related field) and a strong record of scientific research, demonstrating the capacity to: develop a nationally recognized research program, obtain consistent extramural research funding, excel at undergraduate and graduate education, and contribute meaningfully to the service requirements of the University.
The JB Speed ​​School of Engineering (SSE) encompasses seven academic departments. Mechanical Engineering is the largest, with approximately 550 undergraduates, 120 graduate students, and 18 tenured / tenure-track faculty.
The SSE also houses four large research centers: the Louisville Automation and Robotics Research Institute, the Conn Center for Renewable Energy, the Micro / Nano Technology Center, and the Additive Manufacturing Institute for Science and Technology. Successful candidates are strongly encouraged to leverage infrastructure and technical support available at these centers to promote their research programs.
Applicants are required to submit a cover letter (one page maximum), a current CV, a statement of teaching and research plans (three pages maximum), and contact information for three references. The cover letter should include a brief description of qualifications.
Individuals are encouraged to discuss how their research interests align with the SSE strategic plan focus areas (http://louisville.edu/speed/about/StrategicPlan), as well as how they might collaborate with other University of Louisville schools and departments. Review of applications will begin on December 1, 2020. Applications will be accepted until the position is filled.
EEO / AA Policy
The University of Louisville is an equal opportunity, affirmative action employer, and is committed to providing employment opportunities to all qualified applicants without regard to race, sex, age, color, national origin, ethnicity, creed, religion, disability, genetic information, sexual orientation, gender, gender identity and expression, marital status, pregnancy, or veteran status.
If you are unable to use our online application process due to an impairment or disability, please contact the Employment team at employment@louisville.edu or 502.852.6258.
Contact Person: If you wish to apply for this position, please specify that you saw it on AKATECH.tech