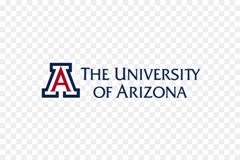 School/Institution:University of Arizona, United States, Tucson
Discipline: Biomedical Engineering
Employment Type:Full-time
Posted:2021-02-28
Contact Person:If you wish to apply for this position, please specify that you saw it on AKATECH.tech
Assistant Or Associate Professor, Biomedical Engineering
Title ASSISTANT OR ASSOCIATE PROFESSOR, BIOMEDICAL ENGINEERING
University of Arizona Tucson, AZ, United States
Department Biomedical Engineering
Apply Online Here
https: //arizona.csod.com/ux/ats/careersi
Website For Job
http: //https//talent.arizona.edu
Job Categories
Assistant Professor

Associate Professor

Academic Fields

Bioengineering (all Bio-related fields)

Engineering - Other
The Department of Biomedical Engineering at the University of Arizona invites applications for a tenure-track position at the assistant or associate professor level with an anticipated start date of August 2021. Specific areas of interest include tissue and cellular engineering, integrated biomechanics, soft hybrid systems , synthetic biology, and other areas of biomedical engineering closely connected to biology and physiology. For consideration for the associate professor rank, candidates must present an exceptional fit to the position description.
Duties & Responsibilities:
The successful candidate will be expected to establish a strong research program, teach undergraduate and graduate courses, and contribute to mentoring students, including those from traditionally underrepresented backgrounds.
The successful candidate will also be expected to contribute to an environment that nurtures collaboration among researchers across the College and University. The successful candidate will also participate in outreach and contribute to departmental, college, and university service.
In addition to developing a successful research program, the faculty member will help to develop innovative approaches to enhancing student engagement, increasing diversity, and expanding collaborations with community and business partners.
Minimum Qualifications:
Doctorate in Biomedical Engineering, Bioengineering, or other Engineering or Science discipline with an emphasis on basic or translational bioscience.

Demonstrated potential to develop a strong, externally funded research program in relevant field.

Demonstrated interest in teaching and instructional roles.

Candidates for the associate professor rank must have a distinguished record of published research, demonstrate significant impact on the profession, and success at securing funding to support a research program.

Selected candidate must provide education credentials during the offer discussions.
Preferred Qualifications:
Excellent oral and written communication skills.

Strong record of publications in relevant field.

Record of a strong, externally funded research program in relevant field.

Experience using a variety of teaching methods and / or curricular perspectives to respond to the needs of a diverse student body at both the graduate and undergraduate levels.

For additional information or to apply for this position, visit https://talent.arizona.edu and search by "req3560".
As one of the world's premier public research universities, the University of Arizona is ranke
d 19th among public universities and 29th overall in research expenditures by the National Science Foundation. Established in 2009, the Department of Biomedical Engineering is the newest engineering department in the College of Engineering and is uniquely positioned within the University of Arizona to carry out interdisciplinary research at the intersection of medicine, science, and engineering.
The Department of Biomedical Engineering is closely aligned and geographically adjacent to the University of Arizona College of Medicine and the Banner University Medical Center. Details about the BME Department can be found at: https://bme.engineering.arizona.edu/
Outstanding UA benefits include health, dental, and vision insurance plans; life insurance and disability programs; sick leave and holidays; UA / ASU / NAU tuition reduction for the employee and qualified family members; state and optional retirement plans; access to UA recreation and cultural activities; and more!
The University of Arizona has been recognized for our innovative work-life programs. For more information about working at the University of Arizona and relocations services, please visit http://talent.arizona.edu/.
EEO / AA Policy
At the University of Arizona, we value our inclusive climate because we know that diversity in experiences and perspectives is vital to advancing innovation, critical thinking, solving complex problems, and creating an inclusive academic community. As an Hispanic-serving institution, we translate these values ​​into action by seeking individuals who have experience and expertise working with diverse students, colleagues, and constituencies.
Because we seek a workforce with a wide range of perspectives and experiences, we provide equal employment opportunities to applicants and employees without regard to race, color, religion, sex, national origin, age, disability, veteran status, sexual orientation, gender identity, or genetic information. As an Employer of National Service, we also welcome alumni of AmeriCorps, Peace Corps.
Contact Person: If you wish to apply for this position, please specify that you saw it on AKATECH.tech