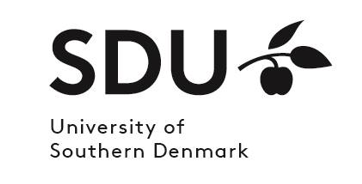 School/Institution:University of Southern Denmark, Denmark, Odense
Discipline: Robotics
Employment Type:Full-time
Posted:2021-03-02
Contact Person:If you wish to apply for this position, please specify that you saw it on AKATECH.tech
Assistant professor with expertise in bioinspired robotics, biorobotics and / or neuromorphic computing
SDU Biorobotics at the Maersk Mc-Kinney Moller Institute (MMMI), University of Southern Denmark in Odense seeks to recruit an assistant professor with expertise in bioinspired robotics, biorobotics and / or neuromorphic computing.
MMMI is an internationally recognized institute, which has maintained a leading position in robotics for more than three decades. The institute is the origin of robotics research in Denmark and has spawned the world-renowned cluster of robotics in Odense with more than 130 robotics companies, including Universal Robots and Mobile Industrial Robots. Learn more about our institute at https://www.sdu.dk/mmmi.
SDU Biorobotics at MMMI spans a broad range of expertise and research interests, including bioinspired robots, legged locomotion, soft robotics, robot swarms, bio-inspired control, and neuromorphic computing.
About the position
We seek an active and ambitious researcher with a passion for educating young engineering students. You will contribute to a vibrant research environment in SDU Biorobotics, where we design, build and program next-generation intelligent bioinspired robots.
You will conduct research in the areas of bio-inspired robotics, biorobotics, and / or neuromorphic computing, and give courses in engineering-related disciplines to undergraduate students and graduate students.
The position will be at the rank of assistant professor and preferably have a starting date of April 1, 2021, or soon thereafter.
We expect
You should have a PhD degree within a related area at the start of the appointment.

You should have a track record of research in bio-inspired robotics, biorobotics, neuromorphic computing, or a related area.

You should have a strong theoretical background and experimental experience with physical robots.

You should have good knowledge of programming and electronics.
Contact information
Further information is available from the Head of Section Anders Lyhne Christensen at email (andc@mmmi.sdu.dk).
Conditions of employment
Applicants for assistant professor positions are required to have scientific qualifications at PhD level at the time of employment. It is a 3-year temporary position. The employment will cease without further notice at the end of the period.
The successful applicant will be employed in accordance with the agreement between the Ministry of Finance and the Danish Confederation of Professional Associations. Please check links for more information on salary and taxation.
The assessment process
Read about the Assessment and selection process. Shortlisting may be used.
Application procedure
The faculty expects applicants to read How to apply before applying.
The application must be in English and must include:

A motivational cover letter.

A draft of your scientific research objectives indicating expectations for key questions, activities, and outcomes.

Detailed Curriculum Vitae.

Certificates / Diplomas (MSc and PhD).

Information on previous teaching and supervision experience.

Please attach as Teaching Portfolio.

List of publications and max.

of four selected research articles.

Please attach one pdf-file for each publication.

Reference letters and other relevant qualifications may also be included.
The University wishes our staff to reflect the diversity of society and thus welcomes applications from all qualified candidates regardless of personal background.
Further information for international applicants about entering and working in Denmark.
Further information about The Faculty of Engineering.
Contact Person: If you wish to apply for this position, please specify that you saw it on AKATECH.tech