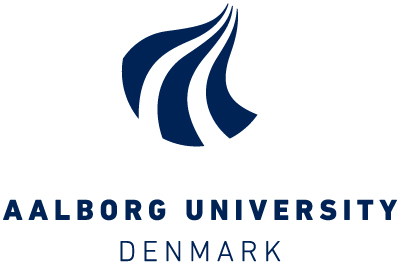 School/Institution:Aalborg University, Denmark, Aalborg
Discipline: Transportation Engineering
Employment Type:Full-time
Posted:2021-03-02
Contact Person:If you wish to apply for this position, please specify that you saw it on AKATECH.tech
Associate Professor in Thermochemical Biofuel Technology
As Associate Professor in Thermochemical Biofuel Technology you will be a part of the Advanced Biofuels Research Program and belong to the Section for Thermofluids.
Primary research areas of the position will be within:
Experimental research on direct thermochemical liquefaction of biomass, including feedstock preparation, primary conversion and upgrading as well as experimental design, analytics and data processing associated with these activities

Process analysis, modeling and optimization using commercial simulation packages such as Aspen plus as well as in - house developed models
The ideal candidate has documented experience and competences with both experimental and modeling work within the field of direct thermochemical liquefaction.
A background in chemical engineering or similar will be preferred. Knowledge of associated areas such as energy technology and processes, advanced biofuels and their use, catalysis in homo‐ and heterogeneous systems will be positively evaluated.
Communication and interpersonal skills will be a prerequisite, as publication of research results as well as working as part of a team and supervising students are major aspects of the position.
Teaching will primarily be in the Energy Study Program and PhD courses offered in Aalborg, but teaching may also occur in other programs at AAU as well as at the Esbjerg Campus. Thus, knowledge and experience with the Problem - based learning (PBL) method, which is Aalborg University's teaching philosophy, is a requirement.
You may obtain further professional information from Associate Professor, Henrik Sørensen, phone: +45 9940 3306, mail: hs@et.aau.dk
Qualification requirements:
The level of qualification for Associate Professors shall correspond to the level, which can be achieved on the basis of the appointment as Assistant Professor, but may be achievable in other ways.
The appointment presupposes that the applicant can demonstrate original scientific production at an international level as well as documented teaching qualifications. Appointment to the position requires that both research and teaching qualifications are at the requested level. The two qualifications will be given equal and principal priority in the overall assessment.
The application must contain the following:
A motivated text wherein the reasons for applying, qualifications in relation to the position, and intentions and visions for the position are stated.

A current curriculum vitae.

Copies of relevant diplomas (Master of Science and PhD).

On request you could be asked for an official English translation.

Scientific qualifications.

A complete list of publications must be attached with an indication of the works the applicant wishes to be considered.

You may attach up to 10 publications.

Teaching qualifications described in the teaching portfolio.

If this is not enclosed the applicant must include an explanation for its absence.

Dissemination qualifications, including participation on committees or boards, participation in organizations and the like.

Additional qualifications in relation to the position.

References / recommendations.

Personal data
AAU wishes to reflect the diversity of society and welcomes applications from all qualified candidates regardless of personal background or belief.
For further information concerning the application procedure please contact HR-Partner Lise Søndergaard Jacobsen by mail est-ef-hr@adm.aau.dk or phone (+45) 9940 9567.
Information regarding guidelines, ministerial circular in force, teaching portfolio and procedures can be seen here
Agreement
Employment is in accordance with the Ministerial Order on the Appointment of Academic Staff at Universities (the Appointment Order) and the Ministry of Finance's current Job Structure for Academic Staff at Universities. Employment and salary are in accordance with the collective agreement for state-employed academics. The first 3 months of your employment is a trial period.
Vacancy number: 2021-224-03339
Contact Person: If you wish to apply for this position, please specify that you saw it on AKATECH.tech