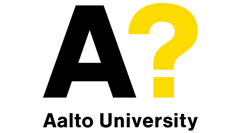 School/Institution:Aalto University School, Finland, Espoo
Discipline: Intelligent Networks, Programming Languages
Employment Type:Full-time
Posted:2021-03-06
Contact Person:If you wish to apply for this position, please specify that you saw it on AKATECH.tech
University Teacher In Computer Networks And Programming
Aalto University is a community of bold thinkers where science and art meet technology and business. We are committed to identifying and solving grand societal challenges and building an innovative future.
Aalto University has six schools with nearly 11,000 students and nearly 400 professors. Our campus is loc ated in Espoo, Finland. Aalto University is Committed to promoting diversity, equality, non-discrimination and inclusion in all its activities.
Department of Communications and Networking (Comnet) at Aalto University invites applications from talented individuals for a full-time teacher position in computer networks and programming. The position will be filled for a fixed term until the end of 2023.
Job description
We are looking for a person with interest in teaching and programming and an ability to combine these two skills. The selected candidate is expected to contribute in the teaching of Computer Networks, C and C ++ programming courses. Teaching duties comprise course coordination, administration, and development. Teaching assistants are recruited to support university teacher in course activities.
Other teaching, as well further administrative duties, may be included. The position contains a 20% time allocation for research.
The computer networks and programming courses in Comnet are in a core role in educating new talents in electrical engineering. The courses and course materials have been continuously developed both from the pedagogy and content point of view.
Therefore, the substitute university teacher will be offered ready contents and materials for teaching the courses and for further development. Current courses are primarily held online.
We offer you a collegial and strongly development minded work community. Comnet conducts world-class research in shaping the internet technology. We offer state of the art laboratory equipment to support teaching and research, for example, our own 5G network and software stack. Research and teaching are closely linked to industrial partners.
Requirements
University Teacher at the School of Electrical Engineering is expected to hold Doctoral degree in Computer Science, Electrical Engineering or a related field.
We require the applicant to have teaching experience, good knowledge of networking technology and excellent C and C ++ programming skills. Experience in teaching programming on the undergraduate level and using e-learning tools are considered as a merit, as well as experience in ICT industry. The applicant is also expected to have excellent written and spoken English skills as well as basic ability to communicate in Finnish and Swedish.
Salary and working time
The salary will be determined upon the competence and experience of the selected candidate following the salary system of the Finnish universities. Teaching personnel belong to the total working hours system, and they work for 1612 hours annually. Aalto University provides health care and retirement benefits.
The starting date for the position is negotiable. Being able to start by summer 2021 is considered an advantage.
More information
If you wish to hear more about the position, please contact the Head of the Department, professor Riku Jäntti, tel. +358 505978588, riku.jantti (at) aalto.fi. In recruitment process relating questions, please contact HR Coordinator Susanna Saarinen, susanna.saarinen (at) aalto.fi, tel. +358503816398.
Ready to apply?
Please submit your application through our recruiting system by using "Apply for this job" link below. Include the following documents in English
Application letter

CV

Publication list

Teaching Portfolio (instructions: Aalto Teaching Portfolio)

Other relevant evidence of qualifications for the position
Contact Person: If you wish to apply for this position, please specify that you saw it on AKATECH.tech