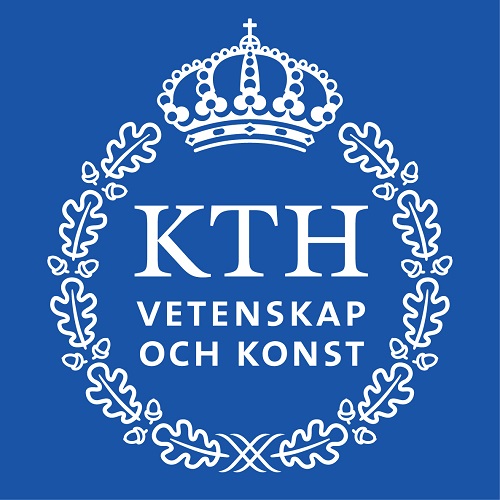 School/Institution:KTH Royal Institute of Technology, Sweden, Stockholm
Discipline: Computational Sciences, Data Science
Employment Type:Full-time
Posted:2021-03-06
Contact Person:If you wish to apply for this position, please specify that you saw it on AKATECH.tech
Associate Professor, Computer Science, specialization in Foundations of Data Science
Subject field
Computer Science with specialization in Foundations of Data Science
Subject description
The subject is related to mathematical, statistical, and computational foundations of data science, with emphasis on the underlying theory to distill knowledge from large complex datasets.
This includes but is not limited to models and algorithms for knowledge discovery, novel computational methods for big data management, optimization for machine learning, analysis of information networks and social networks, methods for explainable machine learning and artificial intelligence, as well as fairness, and transparency in learning systems
Duties
The work primarily consists of research, and supervision of doctoral students within the subject area, as well as teaching of first- and second cycle courses. The associate professor will be expected to establish and lead an ambitious research program, including establishment of a research group of PhD students, post-doctorates, and researchers.
In addition, it is expected that the associate professor will attract research funding, and establish industrial and academic collaborations both nationally and internationally.
The position also includes developing and teaching first-, second- and third-cycle courses within the subject area. Furthermore, the associate professor will have a special responsibility to follow the development of pedagogical and didactic methods in the field and to propose how these can be implemented in existing and new courses.
An important part of the educational tasks is to build interdisciplinary educational activities within the School of Electrical Engineering and Computer Science. Another important part of the educational tasks is to involve industrial companies and other authorities in project courses and course elements.
Eligibility
Those qualified for appointment as an associate professor are persons who have:

been awarded a PhD or has the research competence or some other professional expertise that is of value in view of the subject matter of the post and the duties that it will involve, and

demonstrated pedagogical expertise.
Grounds of assessment
The assessment criteria for appointment as an associate professor at KTH shall be the degree of expertise required as a qualification for employment. In addition, the assessment criteria stated in the KTH appointment procedure, section 1.2., Apply in relation to the employment profile laid down.
Of highest importance is that the applicant has
research expertise in the subject field, demonstrated by a strong publication record in leading journals and conferences within the subject area.

expertise to develop and lead activities and staff.

This includes knowledge of diversity and equal treatment issues with a particular focus on gender equality, as well as demonstrated potential to lead a novel research agenda and supervise junior researchers.
Of second highest importance that the applicant has
expertise in teaching within the subject area, including the long-term ability to develop as a teacher.
It is also important that the applicant has
administrative expertise.

the ability to pursue KTH outreach activities and also provide information about research and development work.

the ability to collaborate.
Trade union representatives
Contact information to trade union representatives can be found at KTH's webpage.
Application
Your application should follow KTH's CV template for employment of teachers.

It is the responsibility of the applicant to ensure that the application is complete according to the requirements in the ad and CV template.

Your complete application must be received at KTH no later than the last day of application, midnight CET / CEST (Central European Time / Central European Summer Time).

Log into KTH's recruitment system in order to apply to this position online.

Login and Apply: https://kth.varbi.com/en/what:login/jobID:366029/type:job/where:4/apply:1/
For more information regarding KTH's assessement, see Appointments procedure at the Royal Institute of Technology
Other
Striving towards gender equality, diversity and equal conditions is both a question of quality for KTH and a given part of our values.

For information about processing of personal data in the recruitment process please read here.

We firmly decline all contact with staffing and recruitment agencies and job ad salespersons.
Disclaimer
In case of discrepancy between the Swedish original and the English translation of the job announcement, the Swedish version takes precedence.
Contact Person: If you wish to apply for this position, please specify that you saw it on AKATECH.tech