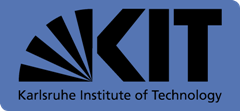 School/Institution:Karlsruhe Institute of Technology (KIT), Germany, Karlsruhe
Discipline: Bioengineering
Employment Type:Full-time
Posted:2021-03-06
Contact Person:If you wish to apply for this position, please specify that you saw it on AKATECH.tech
Professorship (W3) for Microsystems in Bioprocess Engineering
Karlsruhe Institute of Technology (KIT) - The Research University in the Helmholtz Association creates and imparts knowledge for the society and the environment. It is our goal to make significant contributions to mastering the global challenges of humankind in the fields of energy, mobility, and information. For this, about 9,300 employees of KIT cooperate in a broad range of disciplines in research, academic education, and innovation.
In Division I - Biology, Chemistry, and Process Engineering / the KIT Department of Chemical and Process Engineering / Institute of Process Engineering in Life Sciences (BLT) invites at the earliest possible date appllications for permanent employment as
W3-Professorship for Microsystems in Bioprocess Engineering
The future professor's tasks will include research, teaching, and innovation in the areas of microfluidics and microsystems technology in bioprocess engineering. Research should mainly focus on analysis and processing of various biological systems. This will include work on innovative sensors and PAT technologies for cell-free synthesis, microbial systems, plant expression systems, or cell culture applications.
The biological systems should primarily be used for the production of biopharmaceutically relevant molecules. Another focus could be on specific engineering of heterogeneous-biological systems and control of heterogeneity. In the context of industrial process engineering, interest in a multiscale bioengineering approach, such as scaling down single-cell or microfluidic bioreactors, is desired.
Teaching obligations will include German and English courses for the bachelor's and master's programs of the KIT departments Chemical and Process Engineering as well as Chemistry and Biosciences. Candidates are expected to take part in undergraduate education for bachelor's and master's programs in bioengineering and biology by participating in lectures in the module Biologie im Ingenieurwesen (biology in engineering), by taking over the lecture bioprocess engineering, by organizing practical courses and by participating in the specialization subject biotechnology.
The professorship will be associated with membership in the collegial management board of KIT's Institute of Process Engineering in Life Sciences (BLT).
Applicants are expected to have vast experience in the areas mentioned and to have made excellent scientific achievements of high international visibility. In addition, leadership experience, the ability to work in a team, and the qualification for teaching in the areas mentioned is expected. Interdisciplinary collaboration with other KIT institutions will be required and the candidate is expected to actively acquire public and private third-party funds.
Employment conditions as outlined in Article 47, LHG (Landeshochschulgesetz, Act of Baden-Württemberg on Universities and Colleges) in conjunction with § 20 KITG (KIT-Gesetz) shall apply.
KIT is an equal opportunity employer. Women are especially encouraged to apply. Recognized severely disabled persons will be preferred, if they are equally qualified.
KIT is certified as a family-friendly university and offers part-time employment, leave for family reasons, a dual career service, and accompanying coaching to enhance the compatibility of job and family.
Applications, including CV, research and teaching concept, lists of publications and acquired projects funded by third parties, should be sent to Professor Dr. Andrea Robitzki, Head of Division I - Biology, Chemistry, and Process Engineering, Karlsruhe Institute of Technology (KIT), c / o Dean's Office of the KIT Department of Chemical and Process Engineering, Kaiserstraße 12, D-76131 Karlsruhe, Germany, email : ciw@kit.edu. If you have scientific questions, contact Professor Dr.-Ing. Jürgen Hubbuch, phone: +49 (0) 721 608-42557, email: juergen.hubbuch@kit.edu.
Contact Person: If you wish to apply for this position, please specify that you saw it on AKATECH.tech