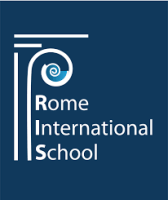 School/Institution:Rome International School, Italy, Rome
Discipline: Applied Mathematics
Employment Type:Full-time
Posted:2021-03-07
Contact Person:If you wish to apply for this position, please specify that you saw it on AKATECH.tech
Teacher of Science and Mathematics
Company: Rome International School
Employment Type: Full Time
Job Summary
This is a full-time position for candidates who can deliver his / her subject in an innovative and effective manner across all age ranges in the secondary section.
The successful applicant will be able to teach Coordinated Sciences up to IGCSE level. We welcome applications from teachers able to teach Environmental Science and Systems, Chemistry or Biology at IB Diploma level. Applications from experienced A-level teachers are welcome as training can be provided. Middle School and IGCSE Mathematics will be available for suitably qualified candidates.
Applications should include: a personal statement, full CV, recent photograph and contact information of three referees, including one from your current employer. Please specify where you saw this position advertised.
Please note that applications will only be accepted from citizens of the European Union or those who have already obtained the right to be employed in Italy.
Due to the large number of applications we receive it is unfortunately not possible to respond to individual additional inquires about the post and only shortlisted candidates will be contacted. Previous applicants need not reapply as their applications will be reconsidered.
About Company
Our educational approach, based on the ethos of the International Baccalaureate, places students at the center of the learning process and inspires them to become responsible global citizens.
We teach students to think for themselves and give them every opportunity to succeed in the future, and to respect both fellow students and the world in which we live.
Children of all nationalities and faiths are valued individuals. Our highly committed and professional team of teachers aim to educate the whole child and enable every student to realize their full potential.
Exceptional teaching and personalized care and attention ensure that every child flourishes both academically and personally.
Contact Person: If you wish to apply for this position, please specify that you saw it on AKATECH.tech