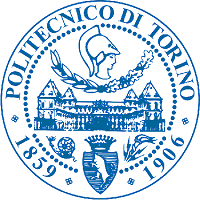 School/Institution:Polytechnic of Turin, Italy, Torino
Discipline: Communication Engineering
Employment Type:Full-time
Posted:2021-03-07
Contact Person:If you wish to apply for this position, please specify that you saw it on AKATECH.tech
PhD in Communication Engineering
Title Marie-Curie PhD in Communication Engineering
University Politecnico di Torino ,Torino, TO, Italy
Department CNR-IEIIT
PhD Marie Curie position at Politecnico di Torino and CNR
The IEIIT-CNR institute has opened a PhD position for Spring 2021 within the BANYAN EID project funded by HORIZON 2020 / Marie Skłodowska-Curie Action, in the field of data analytics and machine learning approaches for the deployment and proactive optimization of 5G and multi- RAT networks.
The recruited Early Stage Researcher (ESR) will be enrolled in "PhD in Electrical, Electronics and Communications Engineering" of PoliTo (http://dottorato.polito.it/en/doctoral school). They will participate in an exciting multidisciplinary research program that will enhance their career perspectives in both the academic and non-academic sector.
In addition to their individual projects, the recruited ESRs will benefit from a dedicated training program consisting of local and network wide training activities aimed at im- proving their scientific knowledge and transferable skills.
The selected ESR will work on the spatial-temporal characterization of patterns of users' demands for in- dividual mobile services at macroscopic (citywide) scales, and he will experience an intersectoral training program encompassing 18-month internship in a company (Ranplan Wireless Network Design Ltd.an, Cambridge UK and Orange, FR), and 18 months in academic institute (CNR and PoliTo).
Interested applicants should have most of the following qualifications:
a master's or undergraduate degree in engineering, applied mathematics, or related fields;

- strong background in optimization, linear systems theory, and machine learning (basic)

a solid set of GPA, TOEFL, and GRE scores.
ESRs will receive a Monthly Living Allowance plus a Mobility Allowance compliant with the applicable EC Marie Skłodowska - Curie Actions - ITN. In particular, the overall gross remuneration will include:
a living allowance of 40,966.56 € / year, that will be paid in monthly installments (3,413.88 € / month)

a mobility allowance of 7,200.00 € / year (600 € / month)

a family allowance of 500.00 € / month (only in case the winner is married or has a similar legal situation).
The official call is posted in https://bandi.urp.cnr.it/assegni/faces/pubblica/RisultatoCercaAssegniPubbli…
(reference No. IEIIT-002-2021-TO).
Interested candidates can send their transcripts and brief resume at fabrizio.dabbene@ieiit.cnr.it alongside any previously published papers, and copies of GRE / TOEFL scores.
Fabrizio Dabbene
Director from Research
CNR IEIIT
Contact Person: If you wish to apply for this position, please specify that you saw it on AKATECH.tech