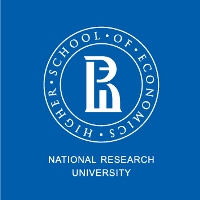 School/Institution:HSE University, Russia, Moscow
Discipline: Computational Engineering, Computational Sciences
Employment Type:Full-time
Posted:2021-03-07
Contact Person:If you wish to apply for this position, please specify that you saw it on AKATECH.tech
Faculty of Computer Science
Take part in the computer science research projects under the supervision of renowned scientists with a research internship at one of Russia's best universities. The Faculty of Computer Science of HSE University invites international undergraduate, graduate and postgraduate students to participate in research internships.
Participants will get real-life experience of research in various fields of computer science. Leading senior scientists of international acclaim will offer their supervision and guidance.
Internships last from two to six months, both online and on-site (Moscow, Russia).
At present, seven projects are available:
Process Simulation and Log Generation

Process Mining Using Neural Networks

Universality Classes in Sandpiles

Reasoning with Neural Differentiable Machines

Learning for Mass Spectrometry Data Identification (Bioinformatics)

Coordinates and singularities of misorientation spaces

TDA and FCA in experiments with neurons
The key requirements are experience in the research area and a good command of English (Russian is not required).
Application process has two steps, CV selection and an online interview with a potential academic supervisor.
Learn more and apply: https://cs.hse.ru/en/internships/
Contact Person: If you wish to apply for this position, please specify that you saw it on AKATECH.tech