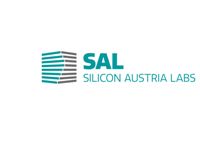 School/Institution:Silicon Austria Labs, Austria, Graz
Discipline: Electrical Engineering
Employment Type:Full-time
Posted:2021-10-04
Contact Person:If you wish to apply for this position, please specify that you saw it on AKATECH.tech
JOB DESCRIPTION
In the network of science and industry, SAL offers research in the areas of Sensor Systems, RF Systems, Power Elec­tronics, System Inte­gration Techno­logies and Embedded Systems.
SAL – a great place to research.
YOUR FUTURE RESPONSIBILITIES
Responsible of piezo thin-film development by (co-)sputtering technology with a state-of-the-art cluster tool from EVATEC for small scale R&D purpose.
Developing advanced piezo thin-film deposition process with novel materials such as AlScN and PZT for piezo MEMS applications such as SAW/BAW devices, PMUT and other piezo based MEMS devices.
Solving thin-film deposition issues related to material selection and (co-)sputtering process parameters and take corrective actions.
Designs and performs advanced experiments, data analyses, and improves the process.
Collaborate as part of microsystem research team in ongoing projects by performing state-of-the-art investigations on materials and thin-film technology for diverse MEMS applications.
Performing data analysis using analytical calculations, modelling, and standard statistical methods.
Generating innovative ideas to improve MEMS device performance.
Working in advanced microfabrication ISO5 clean room facility.
High quality thin-film development by using advanced deposition technologies such as PE-ALD, PVD, HiPIMS and PECVD.
Scientific communication, reporting of research results and drive technical innovation and generate IP.
YOUR PROFILE
PhD degree in material or related fields preferably with a focus on thin-film technology for MEMS applications.
Minimum 5 years of hands' on experience in working in at least one of the following technologies: Sputtering, PEALD or PECVD.
Relevant publication records in piezo thin film process development engineering role.
Strong experience working with cleanroom equipment involving thin film deposition and materials characterization.
Strong materials expertise such as dielectric materials (e.g. oxides and nitrides) and piezo thin-films (e.g. AlN, AlScN, PZT etc.).
Expertise on measurement and analysis of thin-films by: (SEM, EDX, XRD, Ellipsometry, piezo-characterization and etc.).
Expertise on thin-film growth, composition, microstructure and material property.
Good knowledge about different kind of microsystems such as SAW/BAW devices, Piezo MEMS and etc is a plus.
Good knowledge in semiconductor technologies and practical and professional experience in related cleanroom microfabrication processes is a plus.
Expertise with ab-initio calculation is a big plus.
Interested in application-oriented process development of innovative sensors concepts.
Autonomous, well organized and enjoy working in a dynamic and multicultural team.
Oral and written communication skills in English.
Good experience in project management.
IMPORTANT FACTS
Begin­ning of the employ­ment: as soon as possible.
This posi­tion is endowed with a gross annual salary of € 52,584 based on the collec­tive agree­ment for re­search ("Forschungs-Kollek­tiv­ver­trag") and depen­ding on your expe­ri­ence and skills.
Extras: free coffee, 4€ food allowance per working day, family/kids friendly environment,...
BECOME PART OF SILICON AUSTRIA LABS
The top research center for electronic based systems (EBS). Unfold the future, unfold yourself.
JOB DETAILS
Title: Senior Scientist - Piezoelectric Thin Films Development Engineer (f/m/d)
Employer: Silicon Austria Labs (SAL)
Job location: Inffeldgasse 33, 8010 Graz
Job types: Engineer
Fields: Materials Engineering,   Materials Physics,   Electrical Engineering,   Systems Engineering,   Electronics
Contact Person: If you wish to apply for this position, please specify that you saw it on AKATECH.tech