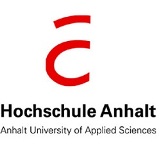 School/Institution:Anhalt University of Applied Sciences, Germany, Kothen
Discipline: Signal Processing, Systems Engineering
Employment Type:Full-time
Posted:2021-10-08
Contact Person:If you wish to apply for this position, please specify that you saw it on AKATECH.tech
JOB DESCRIPTION
Welcome to Anhalt University of Applied Sciences, one of the leading research universities in Saxony-Anhalt. As an innovative university in Central Germany, we offer research and teaching on an international level as well as excellent degree programs and living conditions. With more than 70 degree programs, we provide students with the freedom to develop their own personalities. Most importantly, we prepare about 7,500 German and international students for a successful career start.
The Department of Electrical and Electronic Engineering, Mechanical Engineering and Industrial Engineering at the Köthen location of the Anhalt University of Applied Sciences invites applications for the professorship of
Simulation:  (salary group W2)
Responsibilities:
The professorship is expected to represent the following areas of mechanical engineering with special focus on application-oriented teaching and research:
numeric methods of calculation (FEM, MKS) and computer-aided modelling (CAD) as in-design tools
analysis and evaluation of dynamically complex stressed/loaded systems
considering design, manufacturing, materials and operational factors on the structural behaviour especially the service life, and deriving optimisation measures
As part of the teaching duties the candidate is expected to deliver lectures, tutorials and practical courses in the context of Bachelor and Master Degree Programs in mechanical engineering and to mentor student projects and final papers in the field of applied numeric simulation. Mentoring higher-semester student teams in working on interdisciplinary projects is another top-priority.
Anhalt University of Applied Sciences has the independent right to confer doctoral degrees in disciplines with recognized research focuses. Thus, the incumbent is expected to collaborate on the inter-university Doctoral Center "Engineering Sciences and Information Technologies" (Promotionszentrum Ingenieurwissenschaften und Informationstechnologien / IWIT).
Profile of requirements:
The Department is looking for a graduate in mechanical engineering or related subject (Diplomingenieur (m/f/d), holder of a Master Degree) who can prove her/his doctorate or adequate achievements having profound work experience and extensive knowledge in the appointment area.
The candidate is expected to work actively in further education and applied research and, if necessary, take over teaching responsibilities in the basic education of other courses of study.
Moreover, the candidate should be willing to hold classes using English language.
The Department has an up-to-date technical equipment (hard- and software) tailored to research and teaching.
Commitment to using design-oriented simulation programs and relevant experience in a specialization of numeric simulation is desired. In addition, the candidate is expected to have the capacity to work in a team and to show a sense of responsibility for the Department's further profiling which includes active cooperation in academic self-government.
The formal requirements for employment are based on Section 35 of the Higher Education Act of the Federal State of Saxony-Anhalt (HSG LSA).
If the necessary requirements are fulfilled, a professor is initially assigned the status of a civil servant on probation. The probationary period is usually three years. Upon successful completion of the probationary period, the status is transferred into the position of a civil servant with unlimited tenure on the recommendation of the faculty council and after approval by the senate.
The Anhalt University of Applied Sciences aims to increase the proportion of women among academic staff and strongly encourages women to apply. The provisions of the German Social Code, Book IX (SGB IX) apply to severely disabled persons with the same aptitude, qualifications and professional performance.
Applications with the usual documents (curriculum vitae, description of academic career, including teaching and practical experience, list of publications, certified certificates - certificate of general aptitude for higher education, university degree, doctorate, habilitation, if applicable) are requested within two month of publication of this advertisement is:
Präsident der Hochschule Anhalt
Bernburger Straße 55
06366 Köthen (Anhalt)
Please send us an email with the subject "BV Konstruktionsbegleitende Simulation" to bewerbung@hs-anhalt.de. You will receive a personal upload link for your digital application documents.
JOB DETAILS
Title: Professorship of Simulation
Employer: Anhalt University of Applied Sciences
Job location Bernburger Str. 55, D-06366 Köthen
Job types: Professor
Fields: Materials Engineering, Manufacturing Engineering, Mechanical Engineering
Contact Person: If you wish to apply for this position, please specify that you saw it on AKATECH.tech