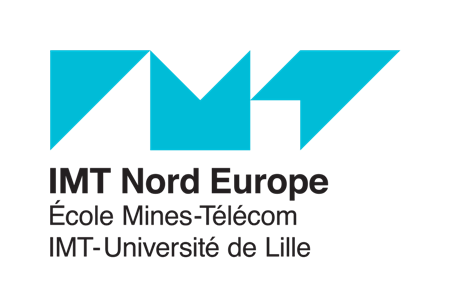 School/Institution:IMT LILLE DOUAI, France, Douai
Discipline: Artificial Intelligence, Machine Learning
Employment Type:Full-time
Posted:2021-10-09
Contact Person:If you wish to apply for this position, please specify that you saw it on AKATECH.tech
IMT Presentation
IMT (Institut Mines-Télécom) is a public institution dedicated to higher education, research and innovation in engineering and digital technology. Always attentive to the economic world, IMT combines academic legitimacy with strong corporate relationships. Focusing on key transformations in digital technology, industry, energy and education, IMT trains the engineers, managers and PhDs who will play an active role in the major changes of the 21st century.
Its activities are conducted in ten Mines and Télécom graduate schools under the authority of the Ministry of the Economy and Industry, in addition to one subsidiary school and three partner institutions, which are either associates or under contractual agreements. IMT schools are among the most prestigious graduate schools in France.
School Presentation
Created by the merger of Mines Douai and Telecom Lille on January 1st, 2017, IMT Lille Douai is one of the largest graduate schools of engineering, north of Paris. It aims at training engineers and scientists of the future, with both industrial expertise and strong skills in digital technologies.
Strategically located at the crossroad of Europe, one hour from Paris, one hour and a half from London and thirty minutes from Brussels, IMT Lille Douai intends to become a major player in industrial, digital and environmental transformations of the 21st century. Therefore, our school is building bridges between education, research, engineering and digital science.
Public establishment belonging to IMT (Institut Mines-Télécom), placed under the supervision of the Ministry of Industry, IMT Lille Douai has three main objectives: providing our students with ethically responsible engineering practice enabling them to solve 21st century issues, carrying out our R&D activities leading to outstanding innovations and supporting territorial development through innovation and entrepreneurship.
Located on two main campuses dedicated to research and education in Douai and Lille, IMT Lille Douai offers research facilities of almost 20,000m² in the following areas:
Digital science
Processes for industry and services
Energy and Environment
Process and Materials engineering applied to polymers, composites and civil engineering
For more information, see: www.imt-lille-douai.fr
Working environment
The CIRMAP project aims at developing new solutions for the design and manufacture of urban furniture by 3DP with ecological materials. The project will address North of France, Belgium, West of Germany, Netherlands, United Kingdom and all the North West Europe where similar typologies of recycled/substitution materials can be found. Design and optimization of shapes will allow a reduction of mortar's quantity. Use of local recycled sand will allow avoiding natural resource depletion and landfilling.
Substituting natural constituents by recycled ones could reduce the regularity of the printed material and then lead to the use of an online monitoring and control during printing in order to track and to compensate properties variability. Moreover, the durability of mortars could be affected by the use of recycled materials. Hence, 3D printing process parameters have also to be optimized with regard to these aspects, using data-driven strategy and physics knowledge.
MISSIONS AND ACTIVITIES
Contribution and work to be achieved during this post-doc
State of art: The candidate will study and implement an innovative methodology for optimizing the quality of a new 3D printing machine. Therefore, the first task will consist in achieving a survey related to quality control issues in the context of 3D-printing machines, using an increasing amount of recycled material. Strategies for 3D printing process improvement and optimization also will be investigated through an accurate review of scientific papers.
Process modelling: The second task consists in contributing to the achievement of a simulation model of the 3D printer (Simulink). This framework will support investigations for on-line monitoring and control strategy designs. The simulation model and its first experiments will help to have a better understanding on the 3D printing machine principles and on the variable and parameter influence using Data Analytics.
On-line monitoring: The third task will be to design an on-line monitoring device based on real-time measurements on mortars, printing machine and products. Predictive analysis using Machine Learning and AI will provide efficient indicators to monitor the quality and to track possible drifts. This task will also need to define an efficient way to control an automated measurement system (2 axis robot) for stiffness evolution of fresh 3DP mortars.
Control Command
The last task consists in the set-up of a full automated system connected to 3D printer hardware, measurement systems, quality control solution and Master control command. This task aims to define procedures for adaptation of control parameters and set points of the 3D printing robot for a better efficiency and a better quality.
Adaptive control laws will be derived from hybridisation between process physical knowledge and SLPV system identification. Algorithms will be inspired by adaptive control for high-precision motion and non-linear control with input delay compensation.
The experiments will be done on an existing solution located in IMT Lille Douai, Douai location. This solution consists of 3 axis printer (stationary) & 2 axis robot for lab testing.
The implementation of a complete solution (Communication Interface with 3D printer robot, On-line measurement system, Quality monitoring, Master control command) will be shared by a team composed or researchers and engineers.
TRAINING AND SKILLS
Training
We are looking for a candidate with a scientific background on Systems engineering and Automatic control and a PhD in one of the following fields: control theory, system identification, process modelling or Robotics. Knowledge of 3D printing solutions or industrial axis robots is a plus.
Skills
The candidate must demonstrate scientific expertise and abilities to implement solutions in one or more areas of: process modelling and estimation, data-driven control and diagnostics.
Contact persons:
Dr Didier Juge-Hubert   :Digital Systems Center, « Plateformes-Innovation » area coordinator +33 3 27 71 21 00 – didier.juge-hubert@imt-lille-douai.fr
Dr Stephane Lecoeuche  :   Digital Systems Center +33 3 27 71 24 45 – stephane.lecoeuche@imt-lille-douai.fr
Online application on recruitee.com with the following link:
https://institutminestelecom.recruitee.com/l/en/o/postdoctorant-online-monitoring-and-quality-optimization-of-3d-printing-machines-by-ai-and-dataanalytics-imt-lille-douai
JOB DETAILS
Title: Post-doctoral fellowship: Online Monitoring and Quality Optimization of 3D Printing Machines by AI and Data Analytics (W/M)
Employer: IMT Lille Douai
Job location: 941 Rue Charles Bourseul, 59500 Douai
Job types: Postdoc
Fields: Algorithms,   Artificial Intelligence,   Data Mining,   Data Structures,   Databases,   Control Systems Engineering,   Robotics,   Machine Learning,   Systems Engineering
Contact Person: If you wish to apply for this position, please specify that you saw it on AKATECH.tech