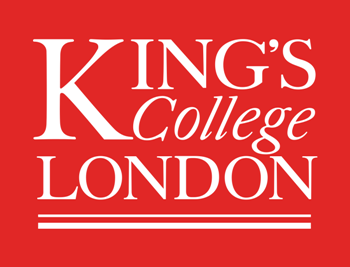 School/Institution:King's College London, United Kingdom, London 
Discipline: Computational Sciences, Software Engineering
Employment Type:Full-time
Posted:2021-10-09
Contact Person:If you wish to apply for this position, please specify that you saw it on AKATECH.tech
Job Description
The Department of Informatics is seeking applications from candidates for the position of Lecturer in Computer Science (Programming and Software Engineering), starting in January 2022, or as soon as possible thereafter.
The successful applicant for this post will undertake research and teaching in an area of Computer Science. They will be assigned to teach modules covering theory and practice of programming or software engineering, in postgraduate or undergraduate degree programmes offered by the Department of Informatics, and will be expected to supervise both undergraduate and postgraduate projects.
Accordingly, the successful applicant will need knowledge and awareness of current research and practical challenges in Computer Science. A wide range of research topics are of interest, including but not limited to, programming languages, software and AI engineering, testing, analysis and verification, software performance engineering, model driven engineering dependability, software architectures, service-oriented architectures, and cloud computing. Outstanding candidates engaged in research and teaching which complements that of the existing members of the Department will be considered favourably.
The successful candidate will be appointed to the Software Systems (SSY) group and will have the opportunity to contribute to cross-cutting hubs (see https://www.kcl.ac.uk/nms/depts/informatics/research/index.aspx)). Research collaboration across research groups, with departmental hubs and with other Departments in the Faculty and across the College is strongly encouraged.
Applicants must have a PhD, an excellent publication record, and the ability to attract research funding. It is essential that applicants have the enthusiasm and commitment required to contribute to the further development of the research standing of the Department of Informatics, and to make a full contribution to teaching and administrative activities.
Our staff and students come from all over the world and the Department is proud of its friendly and inclusive culture. Diversity is positively encouraged with a number of family-friendly policies, including the operation of a core hours policy, the right to apply for flexible working and support for staff returning from periods of extended absence, for example maternity leave. The Department of Informatics is committed to ensuring an inclusive interview process and will reimburse up to £250 towards any additional care costs (for a dependent child or adult) incurred as a result of attending an interview for this position.
Key responsibilities
The successful candidate is expected to:
engage in advanced research, maintain an outstanding track record of published research at a level of international excellence and lead activities promoting research impact.
make a significant contribution to the teaching, examining and project supervision of undergraduate and MSc students in the Department of Informatics
supervise research students in the Department of Informatics and act as personal tutor to students as agreed with the Head of Department, assist with difficulties, e.g. learning support/problems and be responsible for the pastoral care of students.
Undertake any other reasonable duties that may be requested by the Head of Department.
The above list of responsibilities may not be exhaustive, and the post holder will be required to undertake such tasks and responsibilities as may reasonably be expected within the scope and grading of the post.
Skills, knowledge, and experience
Essential criteria
PhD in computer science or related field.
Strong research record in computer science as evidenced by publications in high quality journals and conferences; research experience and good reputation in relevant research field; potential to acquire research project funding; ability to supervise research students.
Ability to teach undergraduate and postgraduate modules in computer science.
Ability to make a significant contribution to administrative work.
Desirable criteria
Teaching and examining experience.
Experience in attracting external research funds.
Administrative experience.
Further information
The selection process will include a presentation and a panel interview. The candidates will also have the opportunity to meet members of the department. Scheduling of presentations will be confirmed once shortlisting has taken place. Meetings, presentations and interviews are subject to pandemic constraints and may be held online
Contact Person: If you wish to apply for this position, please specify that you saw it on AKATECH.tech