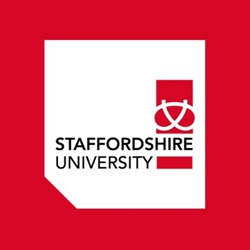 School/Institution:Staffordshire University, United Kingdom, Stoke-on-Trent
Discipline: Mechanical Engineering
Employment Type:Full-time
Posted:2021-10-09
Contact Person:If you wish to apply for this position, please specify that you saw it on AKATECH.tech
Lecturer/Senior Lecturer in Mechanical Engineering
Who is Staffordshire University?
Staffordshire University is an award-winning institution with over 100 years' experience in delivering excellent higher education. Our main Stoke-on-Trent campus is located in the heart of the UK, with Centres of Excellence located in the towns of Stafford and Shrewsbury.
After a highly successful year in 2019, which included entering THE World University rankings for the first time, securing TEF Gold, and climbing in all the league tables, our University has constantly expanded its physical presence through new and industry-leading building developments and facilities. Looking towards our 2030 strategy, we are now transforming specific business processes to improve the student experience and integrate a wider feeling of inclusion and safety for our on-campus community.
Many of our students come from areas with low rates of participation in higher education and we continually strive to ensure the courses we offer meet the needs of people and employers.
You can join us at a time when we begin the next step of our transformation journey. The new £40m Catalyst Building will deliver 6,500 new apprentices in the next decade, boosting both the local and national economy. The development of our offer to new academic areas and geographic locations will see us expand our reach and make an innovative offer to a new generation of students.
We are a University of and for our community: local, national and global. If you share our values and have the skills to deliver our vision, we want to hear from you.
About the role
Engineering at Staffordshire University has a well-established reputation for providing an innovative portfolio which includes Undergraduate, Postgraduate, Higher and Degree Apprenticeships and academic courses. We wish to complement our existing, experienced and very successful academic team with a suitably experienced, enthusiastic and motivated Mechanical candidate seeking to further their career in Higher Education.
As Lecturer and Mechanical subject expert, you will be expected to contribute to the University's research outputs by attracting research funding/consultancy work and leading high-quality research.
You will teach and assess students across a range of levels and courses. You will need to look for opportunities to contribute to our teaching and learning strategies to explicitly enhance the student experience through the use of digital technology.
You must be an enthusiastic, reliable and resourceful academic with ambition to undertake research, consultancy and income generating activities. Successful candidates would join an established teaching team based at our Stoke-on-Trent campus.
The role would include such activities as:
Preparing and delivering teaching and learning activity on various aspects of our Mechanical Engineering courses including project supervision at both undergraduate and postgraduate level.
Delivery of Mechanical skills, theory teaching, personal tutoring, and assessment.
Enhancement of the student experience and facilitating ongoing course evaluation and development.
Engaging with and developing innovative and effective teaching methods to enhance student engagement and achievement.
Contributing to student recruitment and ongoing promotion of the course.
The ideal applicant will have extensive experience and knowledge in mechanical structures, mechanics of materials, dynamics, vibration analysis and Finite Element Analysis. Effective teamwork and excellent communication skills are essential.
The University is keen to support staff in achieving high standards of pedagogy in order to facilitate effective student learning. All newly appointed full-time and fractional contracted members of academic staff who have less than three years teaching experience and do not have the equivalent qualification from another University, are required to undertake and complete the most appropriate route from either the Academic Professional Apprenticeship (APA), Post Graduate Certificate in Higher and Professional Education (PgCHPE) or Post Graduate Diploma in Professional Education in Healthcare (PgDPEH). This must be commenced within 24 months of appointment as a condition of their employment with Staffordshire University. If you are shortlisted, the chair of the interview panel will explain this further. All members of academic staff will be expected to achieve Fellowship of the HEA within an agreed timescale after commencement.
In return for your dedication we have a competitive benefits package available
• Competitive incremental rates of Pay
• Starting from 29 days Annual Leave (depending on job grade) plus 11 days Bank Holiday and Discretionary days
• Excellent Pension Scheme
• Access to continued professional and personal development
• An opportunity to become part of the wider University community
• Access to an Employee Assistance Programme
• Discounted Health & Fitness Facilities on site at the Stoke Campus
• Discounted Travel by Rail or Bus, with the option of season tickets loans
Contact Person: If you wish to apply for this position, please specify that you saw it on AKATECH.tech