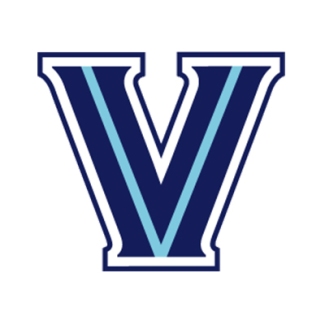 School/Institution:Villanova University, United States, Villanova
Discipline: Computational Engineering, Electrical Engineering
Employment Type:Full-time
Posted:2021-10-09
Contact Person:If you wish to apply for this position, please specify that you saw it on AKATECH.tech
Assistant Teaching Professor - Electrical and Computer Engineering
Posting Number:2021846F
Position Type:Faculty
Location:Villanova, PA
Recruitment Type:Internal/External Applicants
Department:204-Electrical and Computer Engineering
Position Summary:
The Department of Electrical and Computer Engineering (ECE) at Villanova University is seeking applications for a continuing non-tenure track position with the rank of Assistant Teaching Professor whose focus is in cybersecurity. The teaching load is on average 12 contact hours per semester at both the graduate and undergraduate level.
Cybersecurity is the newest and the largest graduate program in the department offering a wide variety of courses of timely subjects. Candidates are sought who can contribute to and lead this growth, teach courses at the undergraduate and graduate level, define and lead multidisciplinary Capstone design projects and participate in the advising of thesis projects.
The ECE Department has recently received a major gift for the construction of a state-of-the-art Cyber-Physical Systems Security Lab. This facility will provide unique hands-on opportunities for teaching and research in this emerging field. The cybersecurity program is supported by the Cyber-Physical Systems Security Lab, so that candidate is expected to integrate the facility in the curriculum and leverage the resources to expand the program.
Villanova is a Catholic university sponsored by the Augustinian order. Diversity and inclusion have been and will continue to be an integral component of Villanova University's mission. The University is an Equal Opportunity/Affirmative Action employer and seeks candidates who understand, respect and can contribute to the University's mission and values. We are proud of our family friendly atmosphere and our dedication to service in all that we do.
Duties and Responsibilities:
This position is expected to teach primarily graduate courses in cybersecurity and computer engineering field, including cryptography and network security, cybersecurity threats, computer forensics, malware analysis and cyber-physical systems security. Other duties include contribution to the undergraduate curriculum, laboratory development and supervision of Capstone design projects. Candidates are expected to participate at all levels of the undergraduate ECE programs when needed.
Minimum Qualifications:
A Ph.D. in Computer Engineering or a closely related field is required, along with a distinguished academic background and a demonstrated commitment to teaching excellence and innovation. Such metrics include student evaluation, peer evaluation, participation in professional development programs and publications, as well as educational journals and conferences.
Excellent leadership, organizational, management and communication skills are expected. Candidates should provide evidence of leadership in curriculum development, formation of student project teams, participation in national contests and student participation in educational publications.
Special Message to Applicants:
Inspired by the Augustinian-Catholic tradition, we value an inclusive and diverse community in which we prepare our students to demonstrate the highest ethical conduct and contribute to the well-being of humankind.
The Department of Electrical and Computer Engineering and the College of Engineering are deeply committed to work-life balance and family-friendly programs for our faculty. Villanova is located 12 miles from Philadelphia along the historic Main Line. From its founding in 1842 to its position today as a nationally recognized leading university, Villanova has forged a path of academic excellence. Villanova University is a Carnegie-classified doctoral university, and the ECE faculty are recognized for exceptional research as evidenced by two IEEE Fellows, a winner of the prestigious Humboldt prize, a Fulbright Distinguished Chair, two IEEE Distinguished Lecturers.
The department has 22 full-time faculty members, approximately 285 undergraduate students, and 125 graduate students. We are committed to providing a rigorous educational experience in the discipline of electrical and computer engineering, graduating well-rounded leaders and life-long learners, who aspire to achieving professional excellence. We are equally committed to the discovery, dissemination, advancement and application of cutting-edge research.
Please submit your applications at: https://jobs.villanova.edu/postings/21436. Application materials should include a cover letter, CV, transcript, teaching philosophy and the names of three references. The review process will begin immediately and will continue until the position is filled.
Salary Posting Information: Competitive
Salary Band:N/A
Job Classification:faculty
References Needed
Minimum Number of References Needed: 3
Maximum Number of References Needed: 3
Contact Person: If you wish to apply for this position, please specify that you saw it on AKATECH.tech