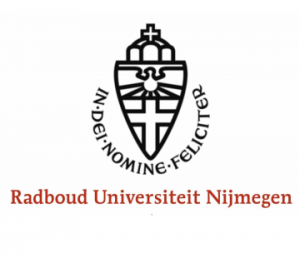 School/Institution:Radboud University, Netherlands, Nijmegen
Discipline: Computational Sciences
Employment Type:Full-time
Posted:2021-10-10
Contact Person:If you wish to apply for this position, please specify that you saw it on AKATECH.tech
Full Professor of Cognitive Computing
JOB DESCRIPTION
Employment: 0.8 - 1.0 FTE
Gross monthly salary: € 5,843 - € 8,508
Required background: PhD
A world from which we demand more and more requires people who can make a contribution. As Professor of Cognitive Computing, your vision and leadership will further shape the AI field in research and teaching at Radboud University. With your contribution, we can come closer to bridging the gap between natural and artificial intelligence.
As a new chair holder you have leadership and vision in research, education and knowledge transfer. You will further shape the AI field at the Donders Institute for Brain, Cognition and Behaviour and Radboud University as well as the contents of the BSc and MSc teaching programmes. AI research at the Donders Institute has a distinct neurocognitive focus, aiming to increase our understanding of the computational principles underlying natural intelligence and implement these principles in simulated and physical AI agents.
You have a proven track record in artificial intelligence in brain-inspired cognitive computing, broadly conceived. This includes but is not limited to basic research in machine learning and natural computing, neuromorphic computing and/or applications thereof in human-centred application domains such as robotics, neurotechnology, sustainability or healthcare.
It will be your responsibility to attract research projects based on indirect government funding and contract research funding. The area of AI has seen a tradition of a healthy cross-fertilisation of fundamental scientific investigation and technological developments in industry, and many inventions create value for society or challenge current structures. You have a keen eye for these issues and have developed a vision to enable and steer them, and to help students find their way in this landscape.
You will organise and deliver teaching in both Bachelor's and Master's phases of the AI teaching programme, which is growing rapidly in terms of student numbers. At the managerial level, you will fulfil managerial duties at the DCC, the School of Artificial Intelligence, the Faculty of Social Sciences and/or the University at large.
Profile
You should hold a doctoral degree and must have proven excellence in teaching and research.
You have a broad knowledge of the discipline of AI, and extensive research experience in the theoretical foundations and/or practical application of AI.
You have excellent international standing as evidenced by prestigious grants/fellowships, publications, presentations, and you have supervised PhD candidates and postdoctoral researchers.
You have a Dutch senior university teaching qualification, or an equivalent qualification, or the willingness to acquire one; and you have experience with coordinating courses and managing educational programmes.
You have a network of contacts in industry and society at large and experience with creating value for society and disseminating scientific knowledge to a broad audience.
You have the ability and enthusiasm to work in a team.
We are
Strategically located in Europe, Radboud University is one of the leading academic communities in the Netherlands. A place with a personal touch, where top-flight education and research take place on a beautiful green campus, in modern buildings with state-of-art facilities. You will be embedded in the Donders Centre for Cognition (DCC) and the School of Artificial Intelligence, both part of the Faculty of Social Sciences. The School of Artificial Intelligence has approximately 600 students.
The Bachelor's degree programme is a broad programme that combines core AI theory, methods and techniques with rigorous mathematical and programming skills and insights from cognitive psychology and neuroscience. The Master's degree programme offers mandatory and elective courses, closely aligned with our focus on human-centred AI.
DCC is one of the 4 centres of the Donders Institute for Brain, Cognition and Behaviour. The Donders Institute is a world-class interfaculty research centre that houses more than 700 researchers devoted to understanding the mechanistic underpinnings of the human mind. The DCC offers excellent research facilities, such as EEG, TMS and motion tracking labs, robotic manipulanda, motion platforms, excellent access to fMRI and other neuroimaging facilities, an in-house technical support group and workshop, and close connections to clinical departments. Research at the Donders Institute is focused around four themes: 1. Language and communication, 2. Perception, action and decision-making, 3. Development and lifelong plasticity, 4. Natural computing and neurotechnology.
The Institute has been assessed by an international evaluation committee as 'excellent' and recognised as a 'very stimulating environment for top researchers, as well as for young talent'. The Donders Institute is an equal opportunity employer. We stand for an inclusive community and believe that diversity contributes to education and research quality. We welcome all who - through their unique background and perspective - can help increase diversity at our Institute and faculty. English is the lingua franca at the Institute.
Radboud University
We want to get the best out of science, others and ourselves. Why? Because this is what the world around us desperately needs. Leading research and education make an indispensable contribution to a healthy, free world with equal opportunities for all. This is what unites the more than 24,000 students and 5,600 employees at Radboud University. And this requires even more talent, collaboration and lifelong learning. You have a part to play!
We offer
Employment for 0.8 - 1.0 FTE.
The gross monthly salary amounts to a minimum of €5,843 and a maximum of €8,508 based on a 38-hour working week, depending on previous education and number of years of relevant work experience (salary scale H2).
You will receive 8% holiday allowance and 8.3% end-of-year bonus.
Term of contract: depending on experience, you will be granted tenure either immediately or upon a positive review after an initial temporary appointment.
You will be able to use our Dual Career and Family Care Services. Our Dual Career and Family Care Officer can assist you with family-related support, help your partner or spouse prepare for the local labour market, provide customized support in their search for employment  and help your family settle in Nijmegen.
Working for us means getting extra days off. In case of full-time employment, you can choose between 29 or 41 days of annual leave instead of the legally allotted 20.
Additional employment conditions
Work and science require good employment practices. This is reflected in Radboud University's primary and secondary employment conditions. You can make arrangements for the best possible work-life balance with flexible working hours, various leave arrangements and working from home. You are also able to compose part of your employment conditions yourself, for example, exchange income for extra leave days and receive a reimbursement for your sports subscription. And of course, we offer a good pension plan. You are given plenty of room and responsibility to develop your talents and realise your ambitions. Therefore, we provide various training and development schemes.
Would you like more information?
For questions about the position, please contact Prof. Marcel van Gerven, Professor of Artificial Cognitive systems, Chair of the AI Department at marcel.vangerven@donders.ru.nl.
Practical information and applications
A cover letter in which we would like you to motivate your application and give a short summary of your prior research and teaching experience (1 page).
Your CV including a list of publications and the names and contact details of three scholars who can provide references.
A combined statement elaborating your vision on (1) research, (2) teaching and (3) management in this position in the short and the long term (1,000 words max.).
You would preferably begin employment as soon as possible.
We can imagine you're curious about our application procedure. It offers a rough outline of what you can expect during the application process, how we handle your personal data and how we deal with internal and external candidates.
JOB DETAILS
Title: Full Professor of Cognitive Computing
Employer: Radboud University
Job location: Comeniuslaan 4, 6525 HP Nijmegen
Job types: Professor
Fields: Neuropsychology,   Artificial Intelligence,   Computing in Social science, Arts and Humanities,   Human-computer Interaction,   Theory of Computation,   Cognitive Psychology,   Machine Learning
Contact Person: If you wish to apply for this position, please specify that you saw it on AKATECH.tech