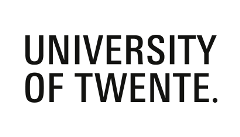 School/Institution:University of Twente, Netherlands, Enschede
Discipline: Control Systems Engineering
Employment Type:Full-time
Posted:2021-10-10
Contact Person:If you wish to apply for this position, please specify that you saw it on AKATECH.tech
Lecturer Deep learning on UAV / on-board and cloud computing for UAV mapping
Job description
You will establish a new line of research to develop the next generation of drones for remote sensing applications with specific regard to on-board and cloud computing to increase the automation in UAV mapping. You will develop algorithms and methods for (near) real-time processing of data acquired from drones.
The idea behind your work is to make drones as a part of network of sensors (i.e. part of an IoT network) where collected data will be processed on-board or streamed on the cloud.
Given the multi-disciplinarity of the ITC Faculty, different applications ranging such as precision farming, surveillance/ patrolling and 3D mapping will be faced.
You are willing to collaborate with different departments of the ITC Faculty understanding problems from different domains and developing breakthrough scientific solutions to overcome these challenges. You will be also involved in the consultancy and research activities of the Centre and will be involved in the development of new research ideas and proposals and occasionally asked to supervise MSc and PhD students.
Your profile
A PhD in computer science or geoscience with specific regard to deep learning and computer vision.
Expertise in cloud and edge computing and knowledge of communication protocols.
Expertise in the processing of very high-resolution data
Excellent scientific track of record
Experience in national and international research projects
Familiarity with remote sensing using multiple typologies of data (multi-spectral images, thermal, laser point clouds, etc.) is considered an added value, although optional.
Excellent communication skills and good English language proficiency
An affinity with a multi-cultural education environment, excellent work ethics, and commitment to the job
Our offer
We offer a fulltime position in an inspiring and challenging multidisciplinary and international environment for a period of three years. Prolongation of the contract after this period is a possibility.  Salary and conditions will be in accordance with the Collective Labor Agreement (CAO-NU) of the Dutch Universities.
Gross monthly salary between € 3,270.00 and € 5,211.00 depending on experience and qualifications (job profile Researcher 4 or 3).
A holiday allowance of 8% of the gross annual salary and a year-end bonus of 8.3%;
A solid pension scheme;
Minimum of 41 holiday days in case of full-time employment;
Professional and personal development programs;
Costs for moving to Enschede may be reimbursed.
Information and application
For more information about this position, you can contact Dr. Francesco Nex (f.nex@utwente.nl). You are also invited to visit our homepage.
A cover letter (maximum 2 pages), emphasizing your specific interest in the position and outlining your relevant skills and experience
A Curriculum Vitae
About the department
The Faculty of Geo-Information Science and Earth Observation (ITC), University of Twente in Enschede, the Netherlands, is establishing the centre gUAVe of Unmanned Aerial Vehicles. For this centre there is a vacant position.
About the organization
The Faculty of Geo-Information Science and Earth Observation (ITC) provides international postgraduate education, research and project services in the field of geo-information science (GIS) and earth observation. We use remote sensing and GIS for collecting spatial data.
Our aim is to contribute to the international exchange of knowledge, focusing on capacity building and institutional development in developing countries and emerging economies. As part of a 'people-first' university of technology, we ensure that everything we do is aimed at maximum impact on people and society through the sustainable utilisation of science and technology. We also seek to sustain and expand our role as a leader in academic social entrepreneurship.
University of Twente (UT)
University of Twente (UT) has entered the new decade with an ambitious, new vision, mission and strategy. As 'the ultimate people-first university of technology' we are rapidly expanding on our High Tech Human Touch philosophy and the unique role it affords us in society. Everything we do is aimed at maximum impact on people, society and connections through the sustainable utilisation of science and technology. We want to contribute to the development of a fair, digital and sustainable society through our open, inclusive and entrepreneurial attitude.
This attitude permeates everything we do and is present in every one of UT's departments and faculties. Building on our rich legacy in merging technical and social sciences, we focus on five distinguishing research domains: Improving healthcare by personalised technologies; Creating intelligent manufacturing systems; Shaping our world with smart materials; Engineering our digital society; and Engineering for a resilient world.
As an employer, University of Twente offers jobs that matter. We equip you as a staff member to shape new opportunities both for yourself and for our society. With us, you will be part of a leading tech university that is changing our world for the better. We offer an open, inclusive and entrepreneurial climate, in which we encourage you to make healthy choices, for example, with our flexible, customisable conditions.
JOB DETAILS
Title: Researcher/Lecturer Deep learning on UAV / on-board and cloud computing for UAV mapping
Employer: University of Twente
Job location: Drienerlolaan 5, 7522 NB Enschede
Job types: Researcher,   Lecturer / Senior Lecturer
Fields: Computational Sciences,   Computer Vision
Contact Person: If you wish to apply for this position, please specify that you saw it on AKATECH.tech