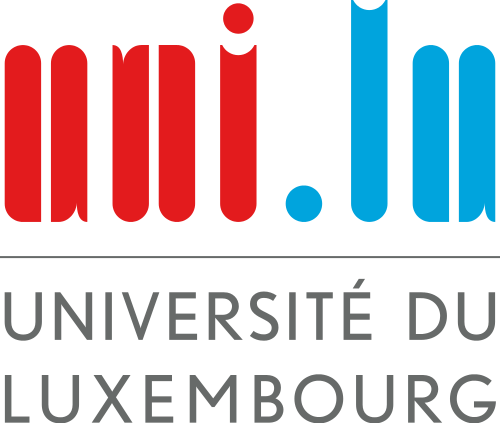 School/Institution:University of Luxembourg, Luxembourg, Luxembourg
Discipline: Civil Engineering, Industrial Engineering
Employment Type:Full-time
Posted:2021-10-10
Contact Person:If you wish to apply for this position, please specify that you saw it on AKATECH.tech
JOB DESCRIPTION
The Department of Engineering of the Faculty of Science, Technology and Medicine is seeking to hire an outstanding candidate in the area of Computational Soil Mechanics and Foundation Engineering. We seek candidates who are eager to engage as educators among a diverse student community.
Your Role
To diversify the existing skills and expertise in civil and environmental engineering, the candidate is expected to:
Perform high-level research in the area of foundation engineering and soil mechanics
Apply for competitive third-party funding
Setup and manage a research group in foundation engineering including supervision of PhD theses
Establish collaborations with national and international industrial partners
Contribute to the scientific strategy of the department of engineering
Contribute to the teaching of bachelor and master programs in engineering
You will work on new solutions to the present and future challenges of the built environment considering the impact of climate change induced processes and sustainable land use. You will work on new solutions to reduce carbon emissions with regard to foundations and to reduce energy consumption and the use of natural resources.
What we expect from you
The ideal candidate is an internationally leading researcher with proven competence in civil engineering sciences and industrial applications in the broader domain of this announcement.
The successful candidates should have:
A PhD degree in civil engineering or a related discipline and a minimum of five years of post-doctoral experience
Recognized and creative contributions in research in foundation engineering and soil mechanics
Experience in teaching at the undergraduate and graduate levels
Good presentation and communication skills
Leadership, organization and management skills
Interest in interdisciplinary collaborations
The University of Luxembourg is set in a multilingual context. The person hired on this position must be proficient in English and either French or German. The University encourages its staff to learn the other language and provides access to language courses to this end.
The University
The University of Luxembourg is a highly international, young and dynamic university, for instance currently ranked 20th in the Times Higher Education ranking of the best universities under 50 years old. It offers:
An exceptional research environment and skilled support staff
Competitive salary and benefits packages
In Short
Contract Type: 5 years (tenure track) - with perspective of a permanent position and promotion to Associate Professor upon a positive evaluation. In case of an excellent more senior candidate, a direct appointment at the level of Associate Professor would then be on a permanent position
Work Hours: Full Time 40.0 Hours per Week
Location: Campus Kirchberg and campus Esch/Belval
Job Reference: UOL04164
How to apply
Applications, in English, should contain a motivation letter, a research statement, a detailed curriculum vitae, a full list of publications and the names of at least four experts who can, upon request from the Faculty, provide reference letters.
We encourage early application. To ensure full consideration, candidates should apply by October 31, 2021. All applications should be sent to the Dean of the Faculty, Prof. Dr. Jean-Marc Schlenker, using the email address: FSTM.recruitment-DOE@uni.lu
The University of Luxembourg is an equal opportunity employer and strives to increase the share of female professors. We explicitly encourage women to apply.
In return you will get
Multilingual and international character. Modern institution with a personal atmosphere. Staff coming from 90 countries. Member of the "University of the Greater Region" (UniGR).
A modern and dynamic university. High-quality equipment. Close ties to the business world and to the Luxembourg labour market. A unique urban site with excellent infrastructure.
A partner for societyand industry. Cooperation with European institutions, innovative companies, the Financial Centre and with numerous non-academic partners such as ministries, local governments, associations, NGOs …
Living and working in Luxembourg
Luxembourg has an extensive welfare system. It comprises a social security, health, and pension funds. Among those benefits, there are various types of financial aids directly linked to the schooling and education of children: family allowance, birth allowance & children's future allowance. According to a recent UNESCO report, Luxembourg rank highest on childcare provisions among 41 OECD and EU countries. Further information: t.ly/aH3P
The country counts with an extensive public education system that comprises as well International and European Schools. Further information: t.ly/1RyJ
For more general information about living and working in Luxembourg including s tips for accommodation, entry conditions/visas you can also view the Euraxess Researcher Guide: t.ly/IgJD
For further questions, please contact the dean of the Faculty under jean-marc.schlenker@uni.lu
JOB DETAILS
Title: Associate Professor / Tenure-track Assistant Professor in Soil Mechanics and Foundation Engineering
Employer: University of Luxembourg
Job location: 6, rue Richard Coudenhove-Kalergi, L-1359 Luxembourg
Job types: Assistant / Associate Professor,   Tenure Track
Fields: Geotechnical Engineering,   Civil Engineering,   Industrial Engineering,   Environmental Engineering,   Structural Engineering,   Mechanics,   Computational Engineering
Contact Person: If you wish to apply for this position, please specify that you saw it on AKATECH.tech