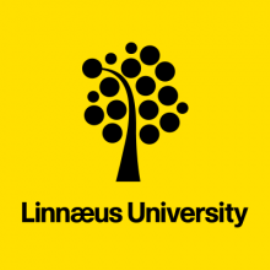 School/Institution:Linnaeus University, Sweden, Växjö
Discipline: Statistics
Employment Type:Full-time
Posted:2021-10-15
Contact Person:If you wish to apply for this position, please specify that you saw it on AKATECH.tech
Welcome to Linnaeus University
Where knowledge grows.
We are an international university in Småland, Sweden. Together we set knowledge in motion for a sustainable societal development.
The School of Business and Economics hosts the subject area statistics. In order to strengthen and expand research and education in the subject we are now looking for a senior lecturer with permanent tenure.
Subject area for the post: Statistics
Employment location until further notice: Växjö. The main part of the tasks will be fulfilled at the placement location, but certain duties may be carried out also elsewhere at the University.
Scope of employment: Full-time.
Job description
We are looking for someone who is willing to drive, strengthen and vitalise the subject of statistics in our faculty. The duties comprise research as well as first- and second-cycle teaching. The applicant is expected to take part in the third-cycle courses in statistics and in our efforts to modernise courses in the various programs in business administration and economics. We are also planning distance education.
Research is carried out together with statisticians and economists in the department and in Linnæus University Center for Data Intensive Sciences and Applications (DISA), which is one of the cutting-edge research environments at Linnæus University. We also run collaboration projects on the platform Sustainable co-creation through interdisciplinary solutions, which includes researchers in finance, logistics and statistics.
Job requirements
To be qualified for the appointment as senior lecturer, applicants must have proven teaching expertise and have graduated with a doctor's degree or have the corresponding academic qualifications with regard to course content and duties included in the appointment.
The appointment requires a doctor's degree in statistics or related area.

The appointment also requires good cooperation skills and an aptitude to teach in English.
According to the employment regulations of the Linnæus university, teaching expertise shall refer to planning, execution and evaluation of teaching as well as supervision and examination.
Other qualifications
Experience of work in graduate studies

Scientific and educational merits in or related to any of the fields of multivariate analysis, stochastic matrices or machine learning
Assessment criteria
Assessment criteria for the appointment of a senior lecturer shall include the degree of expertise that is required to be qualified for the appointment. Assessment of teaching expertise shall be done as meticulously as that of research expertise.
When the University appoints new teachers, after a qualitative overall assessment of competence and expertise, those applicants shall be selected who are considered to have the best qualifications to carry out and develop their job duties and contribute to a successful development of the work.
Other information
The appointment is at present placed in the Department of Economics and Statistics. We apply a 6-months probationary period. The university provides promotion possibilities, for instance to Associate Professor.
Contact persons:
Information can be had from Head of department Tobias König (tobias.konig@lnu.se) or Professor Thomas Holgersson, telephone 0740-70 83 96, (thomas.holgersson@lnu.se).
Regarding the application procedure and appointment, contact HR partner Kristofer Stahl, tel. +46 (0) 470-708036, (kristofer.stahl@lnu.se) or HR partner Jesper Pettersson, (jesper.pettersson@lnu.se).
Trade union representatives can be reached via the university switchboard, 0772-28 80 00.
Linnaeus University has the ambition to utilize the qualities that an even gender distribution and diversity brings to the organization.
Please apply by clicking on the "Apply" button at the bottom of the ad. Your application should be designed according to the Template for application which can be found in the Guide to Appointment procedures under important documents below the ad. The credentials you invoke must be verified with certification and they must be attached digitally in your application. Other documents, including various types of scientific works, must be submitted digitally along with the application. The application and other documents to be marked with the reference number. All documents cited must be received by the University no later than 24.00 (Local time in Sweden) on the closing day.
Contact person
URL to this pagehttps: //lnu.se/en/meet-linnaeus-university/work-at-the-university/? Rmpage = job & rmjob = 6041 & rmlang = UK
Contact Person: If you wish to apply for this position, please specify that you saw it on AKATECH.tech