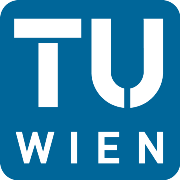 School/Institution:TU WIEN, Austria, Vienna
Discipline: Environmental Engineering
Employment Type:Full-time
Posted:2022-02-23
Contact Person:If you wish to apply for this position, please specify that you saw it on AKATECH.tech
Assistant Professorship - Tenure Track for the specialised field of "Track-bound Transportation Systems
TU Wien is Austria's largest institution of research and higher education in the fields of technology and natural sciences. With over 26,000 students and more than 4000 scientists, research, teaching and learning dedicated to the advancement of science and technology have been conducted here for more than 200 years, guided by the motto "Technology for People". As a driver of innovation, TU Wien fosters close collaboration with business and industry and contributes to the prosperity of society.
At the Institute of Transportation, in the Research Unit of Railway Engineering, Transport Economics and Ropeways TU Wien is offering the following tenure track position for 40 hours/week.
The position is initially limited to a period of six years. The candidate and TU Wien can agree upon a tenure evaluation, which when positive, opens the possibility to change the position to Associate Professor.
The tenure-track position is affiliated to the Institute of Transportation, Research Unit of Railway Engineering, Transport Economics and Ropeways. Duties include research and teaching in the field of track-bound transport systems in local and long-distance traffic from a technical, economic and environmental perspective.
The focal points of the research work are, for example, the development of solution approaches for the structural and operational optimization of the performance of the track-bound transport infrastructure in urban and non-urban environments, strategic network planning via traffic infrastructure planning, increasing the usability and reliability of track-bound transport infrastructure over its life cycle as an essential contribution to shaping the necessary traffic turnaround, the optimization of interfaces between and within traffic types, the further development of known assessment procedures in planning processes and contributions to the harmonization of opposing trends in the vehicle and infrastructure sectors as well as the reduction of noise and vibration emissions in local and long-distance traffic. The focus is always on a holistic, technical and operational understanding of the systemic requirements for track-bound transport systems.
Tasks:
Research:
Planning and routing of the track-bound transport infrastructure
Further development of the track as an interface to the vehicle
Further development of traffic systems for trackbound passenger and freight traffic, including migration strategies
Increasing sustainability and climate protection in the railway system
Development of safety and security issues under the influence of digital transformation
Application of scientific methods for the analysis and modelling of operational processes, for strategic network planning via operational infrastructure planning and train path management to actual operational management
Researching and combating noise and vibration emissions in local and long-distance traffic, taking into account constructional and operational aspects as a significant environmental factor in the railway sector.
Administration:
Involvement in general administrative tasks of the research unit
Engagement in university boards
In the medium term self-dependent management of a research unit
Teaching:
The successful candidate will teach in classes in areas of track-bound local and long-distance transport systems from a technical, economic and environmental point of view within the bachelor´s, master´s and doctoral programs in civil engineering and environmental engineering. It is emphasized that currently the teaching in the Bachelor curriculum is in German language requiring appropriate language skills.
The position holder is expected to be highly committed to research-led academic teaching.
Your profile:
University Master and Doctoral degree or equivalent and proficiency in German and English
Proven holistic, technical and operational understanding of the systemic requirements of track-bound transportation systems
Outstanding achievements and potential in research, excellent publication record, international reputation
Relevant experience in academic teaching and supervising or co-supervising of academic theses
Experience in designing and participating in research projects, as well as the willingness and ability to lead research groups, willingness to acquire third-party funding
Scientific activity outside TU Wien, preferentially outside Austria
If there is no sufficient knowledge of German, the willingness to learn the German language in an adequate amount of time is required, which enables participation in the management of the institute, the faculty and in university committees, as well as teaching in Bachelor studies. English language skills at level B2 are required
We offer:
Continuing personal and professional education and flexible working hours
Central location of workplace with very good accessibility (U1/U2/U4 Karlsplatz)
A creative environment in one of the most liveable cities in the world
Additional benefits for employees can be found at the following link: Fringe-Benefit Catalogue of TU Wien
TU Wien is committed to increasing the proportion of women in particular in leadership positions. Female applicants are explicitly encouraged to apply. Preference will be given to women when equally qualified, unless reasons specific to a male applicant tilt the balance in his favour.
People with special needs are equally encouraged to apply. In case of any questions, please contact the confidant for disabled persons at the university, Mr. Gerhard Neustätter.
The employment starts as University Assistant with a minimum salary of EUR 4.061,50 gross (14 x per year) according to the collective bargaining agreement for a PostDoc. After signing the qualification agreement, the employment continues as Assistant Professor with a minimum salary of EUR 4.782,30 gross (14 x per year).
The application in English must contain besides a Motivation letter and the Curriculum vitae:
List of scientific achievements
Experience in teaching and training of young scientists
Concept for the future plans in research and teaching and contributions to scientific profile of the faculty respectively of the university
Acquired third-party fund projects, please upload the file(s) under the category +add more documents
Certificates of doctoral and diploma degrees (copies), please upload the file(s) under the category +add more documents
Job details
Title : Assistant Professorship - Tenure Track for the specialised field of "Track-bound Transportation Systems"
Employer : TU Wien
Location : Karlsplatz 13 Vienna, Austria
Field : Civil Engineering, Environmental Engineering, Railway Engineering, Systems Engineering, Transportation Engineering
Contact Person: If you wish to apply for this position, please specify that you saw it on AKATECH.tech