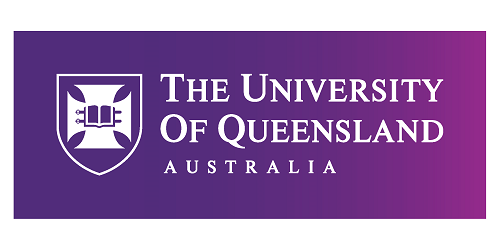 School/Institution:The University of Queensland, Australia, Brisbane
Discipline: Mechanical Engineering
Employment Type:Full-time
Posted:2022-02-27
Contact Person:If you wish to apply for this position, please specify that you saw it on AKATECH.tech
Lecturer/Senior Lecturer in Mechanical Engineering
About This Opportunity
The School of Mechanical and Mining Engineering seeks to appoint two Lecturer / Senior Lecturers in the discipline of Mechanical Engineering. These positions will be key in managing our strategic agenda, developing new initiatives in the relevant discipline areas within Mechanical Engineering across teaching, curriculum design and research.
Key responsibilities will include:
Participate in educational practice and innovative curriculum design including online learning and alternative teaching methods and resources.
Contribute to the development of new programs and course material in the area of focus, by consulting with program advisors and stakeholders, ensuring courses are engaging, relevant and contemporary.
Work collaboratively with colleagues and postgraduates in the development and conduct of joint research projects, especially projects that are interdisciplinary and contribute to the strategic direction of the School.
This role is subject to The University's Code of Conduct.
The historic and current under-representation of women in mechanical engineering globally, nationally and at UQ compels us to only accept applications from women, gender diverse applicants, and those who identify as women for this current position.
The School is committed to supporting the career growth of women academics and supports women to develop and achieve in developing and achieving a fulfilling career at UQ through a range of School targeted measures and supporting in broader UQ initiatives (see more in the appointment booklet available on the UQ Careers portal).
Listen to our inspiring interviews from women who have found success in academic and professional roles at UQ featured in our Women Finding Success Podcast.
About You
You will hold a PhD in Mechanical Engineering, with relevant experience in one or more discipline areas (outlined below), partnered with an established, national research profile.
Relevant discipline areas include:
Applied Mechanics
Aerospace Engineering
Biomechanical Engineering
Composite Materials
Computational Mechanics
Dynamics and Control
Engineering Design
Engineering Education
Fluid Mechanics
Energy, including renewable and alternative energy technologies
Hypersonics and aerothermodyamics
Technology focussed on women's health and wellness issues (Femtech)
Thermodynamics
Other fields related to mechanical engineering, including new and emerging areas.
In addition, you will also hold a solid record of a growing teaching profile with contributions across a range of teaching responsibilities, as well as the supervision of Higher Degree by Research (HDR) students to successful completion. Finally, you will be able to demonstrate meaningful contribution of internal services roles in conjunction with a strong contribution to external activities.
Further information about the position, discipline area and selection criteria can be found within the appointment booklet available on the UQ Careers portal.
The filling of this position is intended to constitute an equal opportunity measure under Section 105 of the Anti-Discrimination Act 1991(Qld). The position is therefore only open to women, gender diverse applicants and those who identify as women.
What We Can Offer
We are offering two full-time, continuing positions at Academic Level B or C, commensurate with experience.
The full-time equivalent base salary at Academic Level B will be in the range AUD$101,533 - $120,570 plus superannuation of up to 17%. The total FTE package will be in the range AUD$118,794 - $141,067 per annum.
The full-time equivalent base salary at Academic Level C will be in the range AUD$124,378 - $143,415 plus super of up to 17%. The total FTE package will be in the range AUD$145,522 - $167,796 per annum.
The following flexible employment options may be available for this role:
Part-time Some working from home Variable start or finish times depending on teaching timetable Compressed hours.
For further information about UQ's benefits, please visit Why Work at UQ and review The University of Queensland's Enterprise Bargaining Agreement 2018 - 2021.
Questions?
To discuss this role please contact Professor Ross McAree, Head of School via hos@mechmining.uq.edu.au.
For application queries, please contact recruitment@uq.edu.au stating the job reference number in the subject line.
To submit an application for this role, go to the UQ Careers portal and use the Apply button.
All applicants must upload the following documents in order for your application to be considered:
Cover letter addressing the selection criteria found in the attached booklet Resume
Please note that you will be asked to add all documents into the one upload box during the application form.
To satisfy prerequisite questions and ensure your application can be considered in full, all candidates must apply via the UQ Careers portal by the job closing deadline. Late applications may not be accepted.
Other
Sponsorship: Visa sponsorship may be available for this appointment.
Background Checks: All final applicants for this position may be asked to consent to a criminal record check. Please note that people with criminal records are not automatically barred from applying for this position. Each application will be considered on its merits.
The University of Queensland believes in maintaining a safe work environment for all, which is why we are introducing a COVID-19 vaccination requirement that all staff be fully vaccinated, subject to limited exemptions.
We value diversity and inclusion, and actively encourage applications from those who bring diversity to the University. Our Diversity and Inclusion webpage contains further information if you require additional support. Accessibility requirements and/or adjustments can be directed to recruitment@uq.edu.au.
Contact Person: If you wish to apply for this position, please specify that you saw it on AKATECH.tech