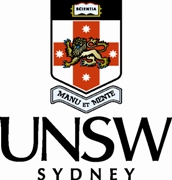 School/Institution:UNSW Sydney, Australia, Sydney
Discipline: Mechatronics
Employment Type:Full-time
Posted:2022-02-28
Contact Person:If you wish to apply for this position, please specify that you saw it on AKATECH.tech
Associate Lecturer in Mechatronic Engineering
The OpportunityThis is an opportunity to join the School of Mechanical and Manufacturing Engineering (MECH) as an Associate Lecturer in an Education Focussed role. MECH is one of the largest and most prestigious schools Australia for thriving research programs and contribution to education excellence in Aerospace, Mechanical Engineering, Advanced Manufacturing Engineering, Robotics and Mechatronic Engineering.
The purpose of this role is to enable academics to specialise in education, devoting their time to delivering high-quality teaching and pursuing initiatives to enhance the educational experience of our students. Those who are appointed to this prestigious specialism will be expected to successfully drive educational excellence within the university's teaching and learning communities.The role of Associate Lecturer reports to the Deputy Head of the School (Education) and has no direct reports.
Job DetailsSalary, Level A - $99,325 to $106,237 per annum + 17% superannuationPart time – 7 hours per week (0.2 FTE)2-year fixed termLocation: Kensington – Sydney, AustraliaAbout UNSWUNSW is currently implementing a ten-year strategy to 2025 and our ambition for the next decade is nothing less than to establish UNSW as Australia's global university.
Skills & ExperienceA PhD, being enrolled in a PhD or concrete evidence of planned enrolment for a PhD in a related discipline is desirable but not essential, and/or relevant work experience.Actively stays up to date with knowledge and developments in the discipline of Mechatronics.
Demonstrated experience in and passion for teaching and learning design, development and/or delivery at undergraduate and/or postgraduate level.Knowledge of educational technologies and online delivery methods.Experience in engaging students and fostering independent learning through meaningful assessment and helpful feedback.Evidence of and/or preparedness to undertake professional development of teaching practice.Evidence of highly developed interpersonal skills.
Evidence of ability to support and inspire students from diverse backgrounds and support student equity diversity and inclusion initiatives.An understanding of and commitment to UNSW's aims, objectives and values in action, together with relevant policies and guidelines.Ability and capacity to implement required UNSW health and safety policies and procedures.Additional details about the specific responsibilities for these positions can be found in the position description.
To Apply: Please click the apply now button and submit your CV, cover letter and responses to the Skills and Experience.Please note applications will not be accepted if sent to the contact listed below.
Contact:Eugene Aves – Talent Acquisition ConsultantE: eugene.aves@unsw.edu.au
UNSW aspires to be the exemplar Australian university and employer of choice for people from diverse backgrounds.UNSW aims to ensure equality in recruitment, development, retention and promotion of staff, and that no-one is disadvantaged on the basis of their gender, cultural background, disability, sexual orientation or identity. We encourage everyone who meets the selection criteria to apply
Contact Person: If you wish to apply for this position, please specify that you saw it on AKATECH.tech