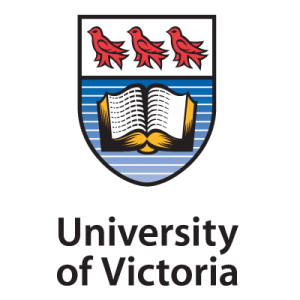 School/Institution:University of Victoria, Canada, Victoria
Discipline: Mechanical Engineering
Employment Type:Full-time
Posted:2022-03-04
Contact Person:If you wish to apply for this position, please specify that you saw it on AKATECH.tech
Faculty of Engineering and Computer Science (Mechanical Engineering)
Assistant Teaching Professor
The University of Victoria community acknowledges with respect the Lkwungen-speaking peoples on whose traditional territory the University stands, and the Songhees, Esquimalt and WSÁNEĆ peoples whose historical relationships with the land continue to this day.
The Department of Mechanical Engineering at the University of Victoria offers Bachelors, Masters, and Ph.D. degree programs. We have 27 faculty members, including two Canada Research Chairs, over 550 undergraduate students, and over 130 graduate students. Industrial collaboration enriches our teaching and research activities, and our expertise in Clean Energy Systems, Advanced Vehicles, Aerospace, Biomedical Systems, Mechatronics and Robotics is demonstrated in vibrant undergraduate and graduate curricula that expose our students to cutting-edge engineering tools, technologies and systems.
With an excellent collegial atmosphere and strong collaborative spirit, the Department empowers faculty and staff who innovate modes of course delivery, champion project based and experiential learning and enrich the student learning experience across all years of our degree programs.
For our faculty, teaching and mentorship extend beyond the classroom as our students participate in various team-based extra- curricular learning activities culminating in international competitions. Our faculty contingent includes winners of institutional, provincial and national awards for teaching excellence. Information on the Department can be found on the web at http://www.uvic.ca/engineering/mechanical/.
The Department of Mechanical Engineering invites applications for a faculty position at the rank of Assistant Teaching Professor, with eligibility for Continuing Status. The Faculty and Librarian Collective Agreement has provisions for the eventual promotion of Teaching Stream faculty members into a tenured position. Candidates with a background preferably in the areas of energy conversion, fluid mechanics, heat transfer and thermodynamics are encouraged to apply.
Requirements
Candidates for the position must:
Have a PhD in mechanical engineering or a closely-related discipline
Be a registered professional engineer in Canada, or be eligible for registration with Engineers and Geoscientists of British Columbia and be committed to applying for registration in the first year of the appointment (details available at egbc.ca)
Demonstrate a strong commitment to excellence in undergraduate engineering education as evidenced by:
potential for excellence in teaching a broad range of courses,
ability to design and deliver engineering curriculum in mixed learning modes (i.e. both face-to- face and on-line),
inclusive approaches to mentoring and supervising diverse students both in the classroom and in extra-curricular activities,
knowledge of outcomes based education and project based learning, and
ability to collaborate with Faculty colleagues to innovate engineering curricula, document those improvements and monitor their impact on undergraduate student performance
Previous teaching experience is an asset. The appointee will also be expected to contribute to the academic operations of the Department including administration of processes related to program accreditation, and actively engage in recruitment and outreach activities of the Department.
In accordance with the University's Equity Plan and pursuant to Section 42 of the BC Human Rights Code, preference will be given to women. To qualify for preferential consideration, candidates must self-identify as women in their application package.
Additional information
University of Victoria (http://www.uvic.ca/) is situated in the City of Victoria, the capital of British Columbia, at the southeast tip of Vancouver Island. Founded in 1963, the University has developed into one of Canada's leading universities with a reputation for excellence in research and teaching. The University of Victoria is consistently ranked in the top tier of Canada's research-intensive universities. Vital impact drives the UVic sense of purpose.
As an internationally renowned teaching and research hub, we tackle essential issues that matter to people, places and the planet. Situated in the Pacific Rim, our location breeds a profound passion for exploration. Defined by its edges, this extraordinary environment inspires us to defy boundaries, discover, and innovate in exciting ways. It's different here, naturally and by design. We live, learn, work and explore on the edge of what's next—for our planet and its peoples. Our commitment to research-inspired dynamic learning and vital impact make this Canada's most extraordinary environment for discovery and innovation. Experience the edge of possibilities for yourself.
The University of Victoria and the Faculty of Engineering are committed to supporting early career academics work to develop outstanding teaching contributions. Teaching release is normally provided for new Faculty to develop an engaging curriculum and establish scholarly activity that supports classroom teaching. The UVic Learning and Teaching Support and Innovation Centre provides supports for curricular planning, technology integration and professional development for young Faculty.
Faculty and Librarians at the University of Victoria are governed by the provisions of the Collective Agreement . Members are represented by the University of Victoria Faculty Association .
All qualified candidates are encouraged to apply; in accordance with Canadian Immigration requirements, Canadians and permanent residents will be given priority. Please indicate in your application package if you are a Canadian citizen or permanent resident.
Contact information
To be considered, candidates should submit a single PDF document that includes: (1) a cover letter providing an overview of the candidate's qualifications, (2) a detailed curriculum vitae, (3) a maximum 3- page description of the candidate's teaching experience and approach, including evidence of teaching effectiveness, (4) a statement on commitment to equity and diversity and (5) contact information for four referees.
Please note that reference and background checks, including credential and degree verification, may be undertaken as part of this recruitment process.
Applications should be addressed to:
Dr. B. Buckham
Chair, Department of Mechanical Engineering University of Victoria
PO Box 1700 STN CSC
Victoria, BC, Canada V8W 2Y2
UVic is committed to upholding the values of equity, diversity, and inclusion in our living, learning and work environments. In pursuit of our values, we seek members who will work respectfully and constructively with differences and across levels of power.
Read our full equity statement here: www.uvic.ca/equitystatement .
The University acknowledges the potential impact that career interruptions can have on a candidate's record of research achievement. We encourage applicants to explain in their application the impact that career interruptions have had on their record.
Persons with disabilities, who anticipate needing accommodation for any part of the application and hiring process, may contact Faculty Relations and Academic Administration in the Office of the VP Academic and Provost at FRrecruit@uvic.ca. Any personal information provided will be maintained in confidence.
View or Apply
To help us track our recruitment effort, please indicate in your email – cover/motivation letter where (ngotenders.net) you saw this job posting
Contact Person: If you wish to apply for this position, please specify that you saw it on AKATECH.tech