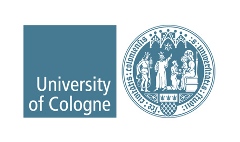 School/Institution:University of Cologne, Germany, Cologne
Discipline: Applied Mathematics, Computational Sciences
Employment Type:Full-time
Posted:2022-03-12
Contact Person:If you wish to apply for this position, please specify that you saw it on AKATECH.tech
Postdoc Position in Scientific Computing (f/m/d) Department of Mathematics and Computer Science
The University of Cologne is one of the largest and most research-intensive universities in Germany, offering a wide range of subjects. With its six faculties and its interfaculty centres, it offers a broad spectrum of scientific disciplines and internationally outstanding profile areas, supported by the administration with its services.
Prof. Gregor Gassner (www.mi.uni-koeln.de/NumSim/) invites applications for a postdoc position in scientific computing.
YOUR TASKS
Research and teaching in an international team
Construction, development and analysis of numerical methods
Extension and development of the open source simulation code Trixi.jl (Julia Language)
Participation at international workshops/conferences
Possible application areas are, e.g., fluid dynamics, plasma dynamics, weather/climate modeling, space physics, astrophysics, multi-physics coupling, Euler/ Navier-Stokes equations, shallow water equations, magnetohydrodynamics, turbulence, shock waves,
Possible topics are, e.g., high-order methods, Discontinuous Galerkin methods, Scientific Machine Learning, efficient time integration, entropy stability and positivity, high performance computing,
YOUR PROFILE
Excellent PhD thesis in applied math/numerics/scientific computing or related fields
Publications in an international journal/participation at conferences is desirable
Experience in development and design of numerical simulation software
Programming languages, e.g., Julia, Fortran, C/C++ or Python
Expertise in numerical modeling with PDEs
Experience and expertise in the area of Scientific Machine Learning desirable
Knowledge of German language (for teaching) is a plus
WE OFFER YOU
a diverse and fair working environment
support in reconciling work and family life
flexible working time models, full-time positions suitable for job sharing
extensive advanced training opportunities
occupational health management offers
local transport ticket at a discount for UoC employees
opportunity for remote work
The position is to be filled for a fixed term until 31st of March 2024, with options for extension of the contract afterwards. If the necessary prerequisites required by tariff regulations as well as the sought-after personal qualifications are met, the salary will correspond to the pay grade 13 as specified in the States' Tariff Agreement (TVL).
The University of Cologne is committed to equal opportunities and diversity. Women are especially encouraged to apply and will be considered preferentially in accordance with the Equal Opportunities Act of North Rhine-Westphalia (Landesgleichstellungsgesetz – LGG NRW). We also expressly welcome applications from people with disabilities / special needs or of equal status.
If you have any questions, please contact ggassner@uni-koeln.de
Contact Person: If you wish to apply for this position, please specify that you saw it on AKATECH.tech