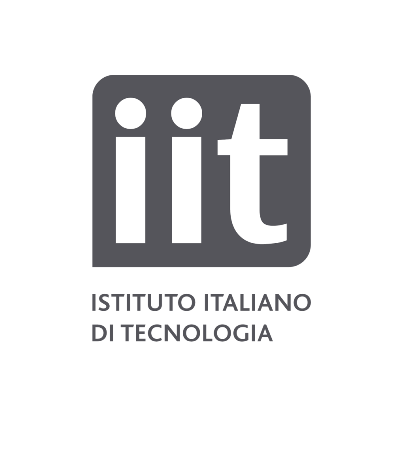 School/Institution:ISTITUTO ITALIANO DI TECNOLOGIA, Italy, Venice
Discipline: Algorithms
Employment Type:Full-time
Posted:2022-03-13
Contact Person:If you wish to apply for this position, please specify that you saw it on AKATECH.tech
Post Doc in High Level Control algorithms
ABOUT US
At IIT we work enthusiastically to develop human-centered Science and Technology to tackle some of the most pressing societal challenges of our times and transfer these technologies to the production system and society. Our Genoa headquarters are strictly interconnected with the other 11 centers around Italy and two outstations based in the US. We promote excellence in basic and applied research such as neuroscience and cognition, humanoid technologies and robotics, nanotechnology, materials for a truly multidisciplinary scientific experience.
YOUR TEAM
You will be working in a multi-disciplinary group, where researchers from a range of scientific and engineering backgrounds collaborate to create novel solutions to key problems in robotics.
The Advanced Robotics Research Line, directed by Prof Darwin Caldwell, focuses on an innovative, multidisciplinary approach to robot design and control, and the development of novel robotic components and technologies for applications in medical, surgical and rehabilitation robotics, exoskeletons and force augmentation, manipulation and dexterous manipulators, telepresence and teleoperation, industrial automation and robotics, active perception and learning, inspection robotics, hyper-redundant robots, robot dynamics and "fast" robot and robots for hazardous environments.
The selected candidate will join an interdisciplinary team led by Dr. Christian Di Natali, within the Exoskeleton Laboratory (XoLab), and have the opportunity to pursue research and development within the European project STREAM (Smart Tools for Railway work safEty and performAnce iMprovement). One of the main goals of STREAM, where the candidate will be involved, is the development of industrial exoskeletons for the assistance of workers of the rail sector during manual handlings tasks. The European project allow the possibility to collaborate with European Companies and Universities toward a common goal of improving ergonomics, safety and working conditions across the railway construction sector.
Your main responsibilities will be:
Design, integration and optimization of control algorithms for assistive exoskeletons
Design of high level control algorithms using machine learning techniques for human activity recognition
This open position is financed by the European Union within the Horizon 2020 and Shift2Rail research and innovation project STREAM (G.A. 101015418).
ESSENTIAL REQUIREMENTS
At the time of the application, the prospected candidate has a PhD in AI, control engineering, or related technical fields (software engineering, and control engineering)
Documented experience in programming Unix/Linux, C/C++, Python
Knowledge and interest in machine learning techniques and/or activity recognition techniques;
Experience in software design and architecture;
A strong publication record
Interest in the area of exoskeletons, assistive robotics, and control strategies (relevant plus)
Good command of spoken and written English
ADDITIONAL SKILLS
Experience in developing control techniques for robotic systems
Experience in exoskeletons control and assistive devices;
Experience in microcontroller programming
Experience in sensor integration
Experience in machine learning techniques
Good communication skills
Strong problem solving attitude
High motivation to learn
Good at time and priority management
Ability to work independently and collaboratively in a highly interdisciplinary environment
Strong team player
COMPENSATION PACKAGE
Competitive salary package for international standards
Wide range of staff discounts
WHAT'S IN IT FOR YOU?
An equal, inclusive and multicultural environment ready to welcome you with open arms. Discrimination is a big NO for us!
We like contamination and encourage you to mingle and discover what other people are up to in our labs!
If paperwork is not your piece of cake, we got you! There is a specialized team working to help you with that, especially during your relocation.
If you are a startupper or a business-minded person, you will find some exceptionally gifted professionals ready to nurture and guide your attitude and aspirations.
If you want your work to have a real impact, in IIT you will find an innovative and stimulating culture that drives our mission to contribute to the improvement and well-being of society!
We stick to our values! Integrity, courage, societal responsibility and inclusivity are the values we believe in. They define us and our actions in our everyday life. They guide us to accomplish IIT mission.
If you feel this tickles your appetite for change, do not hesitate and apply!
Please submit your application using the online form and including a detailed CV, university transcripts, cover letter (outlining motivation, experience and qualifications) and contact details of 2 references.
For any question, please contact Christian Di Natali (christian.dinatali@iit.it ).
We inform you that the information you provide will be used solely for the purposes of evaluating and selecting professional profiles in order to meet the requirements of Istituto Italiano di Tecnologia.
Your data will be processed by Istituto Italiano di Tecnologia, based in Genoa, Via Morego 30, acting as Data Controller, in compliance with the rules on protection of personal data, including those related to data security.
Please also note that, pursuant to articles 15 et. seq. of European Regulation no. 679/2016 (General Data Protection Regulation), you may exercise your rights at any time by contacting the Data Protection Officer (phone Tel: +39 010 28961 - email: dpo@iit.it
Contact Person: If you wish to apply for this position, please specify that you saw it on AKATECH.tech