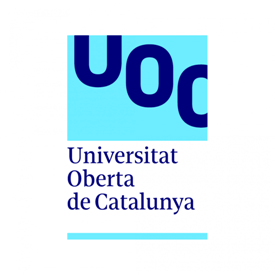 School/Institution:UNIVERSITAT OBERTA DE CATALUNYA (UOC), Spain,  Barcelona
Discipline: Computational Engineering, Computational Sciences
Employment Type:Full-time
Posted:2022-03-19
Contact Person:If you wish to apply for this position, please specify that you saw it on AKATECH.tech
Faculty position, specializing in security and privacy in IT (UOC Faculty of Computer Science, Multimedia and Telecommunications)
The UOC is an innovative university rooted in Catalonia and open to the world. Its mission is to offer people lifelong learning to help them, and society, progress.
As part of the worldwide network of universities, and based on its Strategic Plan, the UOC works strategically to drive the creation of a global knowledge space and conduct cutting-edge research in the knowledge society.
The UOC has a unique, innovative and student-centred educational model. It provides quality education that can be customized to students' individual needs, enhancing their competitiveness and contributing to the progress of society.
The successful candidate will join the teaching staff of the UOC's Faculty of Computer Science, Multimedia and Telecommunications.
Responsibilities:
UOC faculty members promote and direct distance learning in their fields of expertise. Particular attention must be given to the preparation of programmes of study, course contents and teaching materials, as well as the supervision and coordination of students' learning processes. Faculty members are also responsible for driving innovation, especially in terms of methods and techniques used in distance learning and research activities in their fields of expertise.
The successful candidate will be awarded an open-ended, full-time contract, and should be available to start immediately.
At the UOC we mainly work remotely, albeit sometimes on site, as required. For work on site, the workplace will be the UOC's 22@ campus, Rambla del Poblenou, 156, Barcelona.
What we are looking for:
Undergraduate degree and doctoral degree in Computer Engineering or similar.
Area of specialization in information and communication technologies security and privacy: security protocols, privacy techniques, applied cryptography, blockchain.
Research activity in the field of information and communication technologies security and privacy.
Teaching experience at university level: course design, planning and running of teaching activities, and design of teaching materials and assessment tools.
Oral and written communication skills in Spanish.
Level of Catalan equivalent to level C.
English language skills of at least CEFR level B2, or First Certificate equivalent.
Results-orientation, with the ability to bring added value to the job, seeking achievement and continuous improvement in order to meet with standards of excellence.
Ability to work as part of a team, bringing coordination, cooperation and collaboration.
High level of initiative, and ability to work in innovative environments.
Also of interest:
Formal accreditation of teaching and research career.
International teaching and/or research experience in the area of information and communication technologies security and privacy.
Knowledge and experience in the field of information technology.
Experience in innovative university environments.
Experience coordinating academic teams and syllabuses.
Knowledge of the UOC educational model.
Application:
To take part in the selection process you must register as a candidate in the Join our team section of our website (www.uoc.edu). Once you have registered, complete your profile in the candidate section in order to submit your application.
Job details
Title : Faculty position, specializing in security and privacy in IT (UOC Faculty of Computer Science, Multimedia and Telecommunications)
Employer : Universitat Oberta de Catalunya (UOC)
Location: Avinguda Tibidabo 39-43 Barcelona, Spain
Field: Computational Sciences, Computer Engineering, Informatics
Contact Person: If you wish to apply for this position, please specify that you saw it on AKATECH.tech