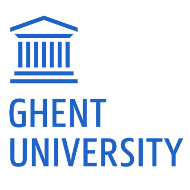 School/Institution:Ghent University, Belgium, Gent
Discipline: Electrical Engineering
Employment Type:Full-time
Posted:2021-10-07
Contact Person:If you wish to apply for this position, please specify that you saw it on AKATECH.tech
About Ghent University
Ghent University is a world in itself. More than 8,000 staff members are working every day in education and research, management and administration, technical and social services, etc. For them, Ghent University is a logical choice: it is one of the largest, most exciting and future-oriented employers in the region. Ghent University has 11 faculties and more than 100 departments, which offer high-level, research-supported education in each of the scientific disciplines.
The research group EELAB / Lemcko at Ghent University, Campus Kortrijk, specializes in Power Quality (PQ), Electromagnetic Compatibility (EMC), smart grids and renewable energy.
PROJECT CINI4.0
The European CORNET project CINI4.0 is a collaboration between Ghent University, KU Leuven, Fraunhofer IOSB and TH-OWL. The project focuses on emerging wired Ethernet technologies (SPE, TSN, APL) and middle ware such as OPC UA. EELAB/Lemcko specifically investigates the robustness of the physical layer of the networks (robustness against electromagnetic interference (EMC) and mechanical influences).
As a scientific researcher you are responsible for building the test setups and for measuring the robustness. You communicate about the realization, both written and oral in English or Dutch.
The project lasts 2 years. You can start immediately.
YOUR PROFILE
You are holder of a degree: Master of Science in Industrial Sciences: Automation, Electrical Engineering, Electromechanics or Electronics with strong interest in automation or similar. Diploma requirements must be met at date of appointment.
Knowledge of EMC is a plus but not required.
You work independently within a team and have a hands-on mentality.
You have knowledge of Matlab & Simulink, pSpice or equivalent.
You take responsibility for the development of your own project in a structured way; you can solve problems independently. You dare to show creativity in solving problems, generating ideas or finding new ways of working.
You have good didactic and communicative skills in English, both written and oral.
Knowledge of Dutch is a plus but not a requirement within the international context of the project.
OUR OFFER
We offer you a job for a period of two years. Up to 50% teleworking is possible in consultation with your superior. The remuneration is according to the WM1 scale. You can find more information about this on our website. As a school leaver you earn 2300€ gross per month.
Furthermore, every UGent staff member can count on a number of benefits, such as a wide range of training and educational opportunities, 38 days of vacation leave, a bicycle allowance, eco vouchers, etc.
INTERESTED?
You can only apply online via e-recruitment  We do not accept late applications or applications that are not submitted via the online application.
The following documents should be attached to your application:
CV
motivation letter
a copy of the required diploma (if already in possession) If you are a non-European candidate we only accept you if you have already a Naric recognition of your Master diploma.
other documents: a reference letter, study results, etc.
UGent has an equal opportunities and diversity policy and therefore encourages everyone to apply.
MORE INFORMATION
For more information regarding this vacancy you can contact jos.knockaert@ugent.be
Do you have a question regarding the online application process? Please read our FAQ.
JOB DETAILS
Title: Scientific researcher Automation (18905) - Department of Electrical Energy, Metals, Mechanical Constructions and Systems
Employer: Ghent University
Job location: Sint-Pietersnieuwstraat 33, 9000 Gent
Job types: Researcher,   Research assistant
Fields: Electromagnetism,   Industrial Engineering,   Control Systems Engineering,   Electrical Engineering,   Mechanics,   Electronics
Contact Person: If you wish to apply for this position, please specify that you saw it on AKATECH.tech