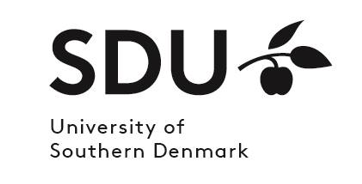 School/Institution:University of Southern Denmark, Denmark, Odense
Discipline: Engineering Education
Employment Type:Full-time
Posted:2021-10-11
Contact Person:If you wish to apply for this position, please specify that you saw it on AKATECH.tech
Assistant/Associate Professor in Facade Design and Engineering
The Section for Civil and Architectural Engineering (CAE) at the Department of Technology and Innovation, Faculty of Engineering of the University of Southern Denmark invites candidates to apply for a position at the rank of Assistant/Associate Professor in the area of Facade Design and Engineering.
Job Description
Assistant/Associate Professor in Facade Design and Engineering is expected to:
Contribute to education and research in one or more of the following knowledge fields: Industry 4.0 Technologies for facades including but not limited to: Generative Design, Automation, Big Data, Additive Manufacturing, VR/AR/MR, Autonomous Facades, and Smart Buildings
Lead fundraising activities at the national and European level
Coordinate interdisciplinary research and education projects in collaboration with industry partners aiming for a high international impact.
Dissemination of research results through high-quality scientific publications, including journal papers, books, international conference proceedings, industry reports and guidelines
Administrative duties, including academic assessment work on all levels
The position involves participation in teaching activities, including teaching Facade Design and Engineering related courses and supervising student projects in the BSc, MSc and Diploma Engineering in Civil Engineering programmes.
Qualifications
A PhD degree in Architecture or Architectural Engineering (or related areas)
Team-working skills in addition to self-motivation, leadership, and the ability to work independently
Excellent communication skills in English
The successful candidate should preferably have experience in research collaboration and dissemination in international scientific journals and conferences, as well as teaching experience and supervision of students, particularly in knowledge fields.
Assessment Process
A panel will assess the qualification of the candidates for the described position, based on the submitted documents, which will include:
Statement of Motivation
Curriculum Vitae, with relevant diplomas and certificates
List of publications
A selection of published and unpublished research works
Contact Information
For further information about this position and the Section for Civil and Architectural Engineering (CAE), you are welcome to contact the Head of Section, Thomas Asmus Pedersen email.: tap@iti.sdu.dk
Contact Person: If you wish to apply for this position, please specify that you saw it on AKATECH.tech